as everyone knows Steven Universe is one of
our favorite series and in fact it is very called by many people in general since it has very beautiful messages in reality, however there have also been occasions that have touched things that are not really so beautiful so today I bring you disturbing data from Steven Universe
1.They seem like no other such as garnet, amethyst, pearl or of course how forgetting Lapis lazuli is a recurring character that we see from the first season and also how she travels a path from being super traumatized to still being well traumatized to ending up not so traumatized Being honest it is understandable the poor step who knows how many years trapped in a mirror after being hit by Bismuth and trapped by the Home World all environments she was a simple innocent passing through the place worse still her horror did not end there since she once managed escape and return to the home world surely came to see the other gems trapped in objects and walls as we see in the chapter "family" makes sense that the lapis returned to earth as disturbed as was the poor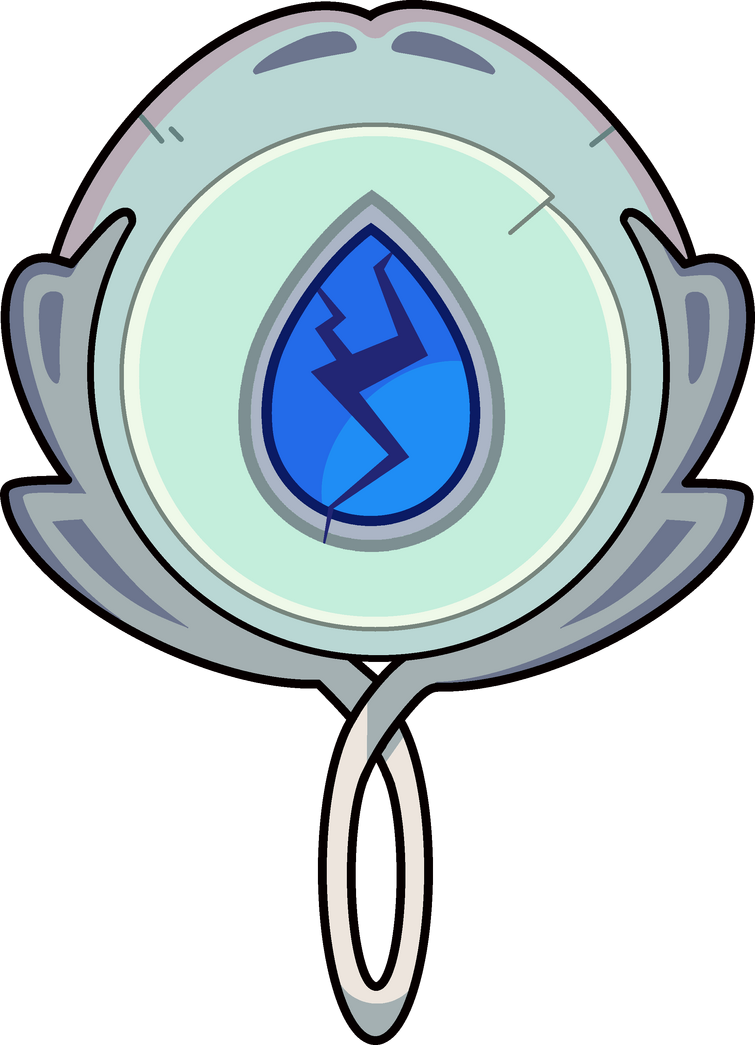 2.speaking of the gem society, we must talk about pearls, which dedicate their entire lives to being basically the slaves of other gems and fulfilling all their whims without having the possibility of choosing their own path, things get worse when one realizes that In general, each pearl has an appearance very similar to that of its owner, as we see it with diamond pearls, this is precisely so that it is easy to identify them, but it is not only for us in audience but also for the convenience of the pearl owners. that they are so identifiable guarantees that in case the pearl tries to escape it would be impossible to hide and avoid the consequences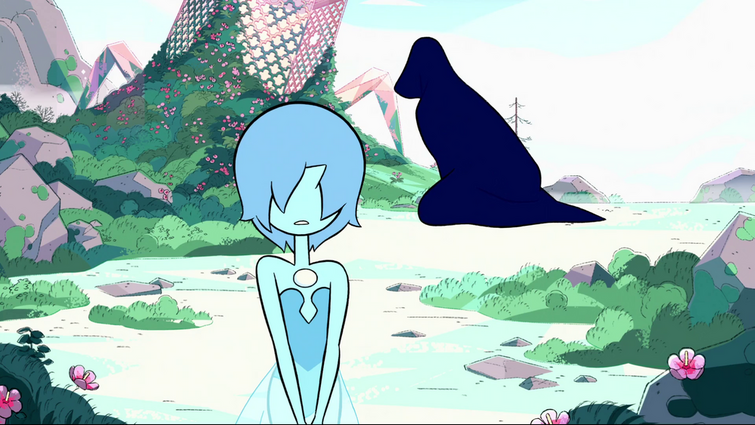 3. that speaking of that in Steven Universe Future we see one of the possible punishments for the rebellious pearls the rejuvenation a process that erases the memories of the gem and returns it to its original state in the chapter of "volleyball" we find the reef a place made to create reshape and modify pearls although the fact of erasing an entire person is already disturbing in itself there is another less talked about detail that we see during the episode that shows how unhinged the whole thing was with the pearls there we see pearl and volleyball the old pink diamond pearl will be trapped in the reef to be rejuvenated while the whole process occurs we see how there is a camera that shows the pearl being rejuvenated however why they needed that camera so the pearl was already enclosed it is likely that as it was a shape of punishment the owners of the pearls will enjoy their suffering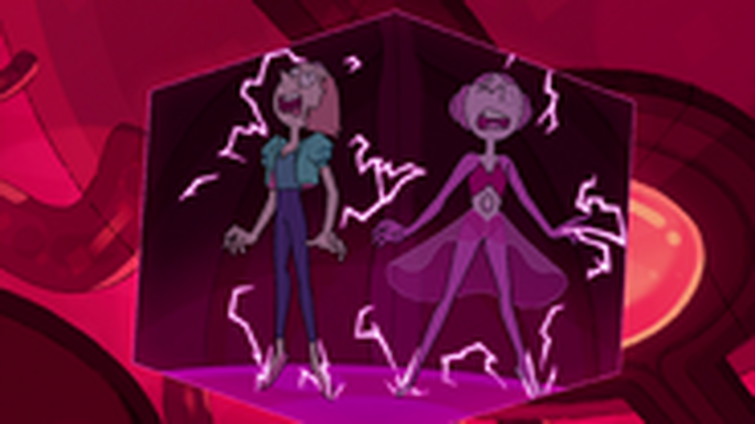 4. to finish with this of the pearls let's talk about ours and the horrors that it lived thanks to the type of gem that is as we already know pearl was a pink diamond better known as rose quartz during most of the series however in the fifth season we learn that It was not exactly pink diamond who chose the quartz costume but rather pearl gave her the idea to escape to earth later on this decision caused pink diamond to permanently take on the appearance of a rose quartz that is why it ended up causing all the pink quartz were taken from scapegoats when the rebellion occurred on earth the decision of pearl indirectly ended up affecting a whole species of gems which were imprisoned for six thousand years as a consequence this in itself adds another degree of depth to all the discomfort of pearl when seeing these gems in Future
5. In fact speaking of that let us remember in the chapter "A single pale rose" when we were given the revelation that Pink Diamond is Rose Quartz, let us remember that Pearl was the one that "murdered" Pink Diamond but for that it changed shape to Quartz Rosa, since the second season we are told that gems cannot maintain the shape they changed forever therefore ... remembering the previous data if pearl had shown its true shape in front of Pink Diamond's court after "Kill her" let's just say that the Pearls would take a long vacation away from the Homeworld.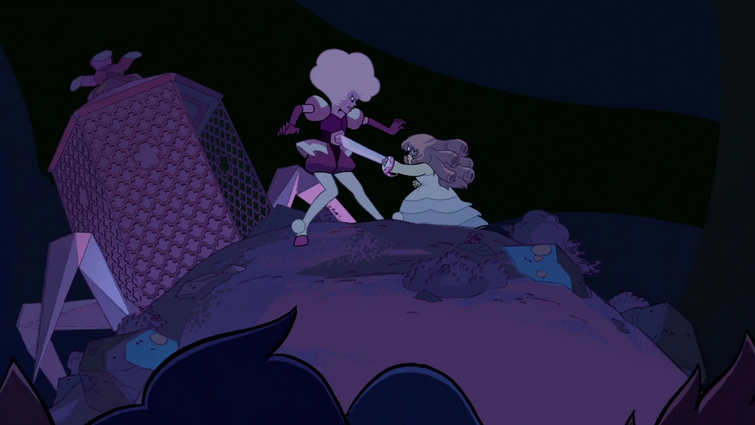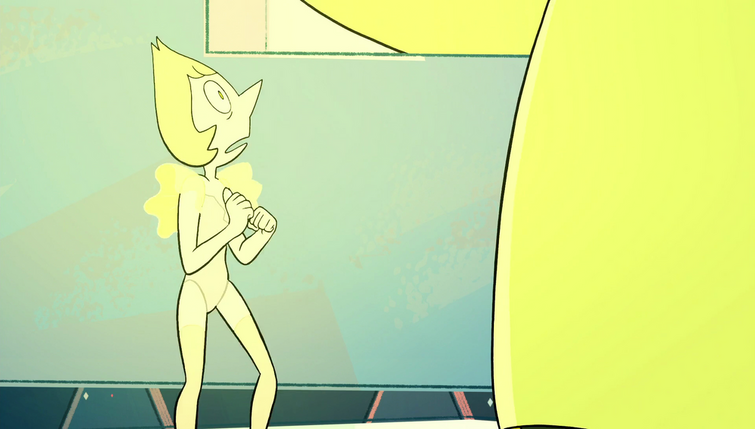 6. To all this of the Pearls and slavery, ours goes through the series growing as its own person and leaving behind its programming as a slave pearl, but in truth it achieves it, we will make it very independent and everything but remember that the idea that it was its own gem It was something that pink diamond herself told her so it is entirely possible that pearl is only following one more order, things get worse when we consider that regardless of all the years pearl is unable to disobey her diamond towards the end of the series we find out how is that Rus ordered her that she will never talk about her true identity and with it pearl spent years and years listening to her friends and colleagues who speak badly of the diamond together with steven suffering for not knowing anything about her family's past all while poor pearl couldn't even say peep to help
7. To finish off the whole issue of the gem society we have to genuinely ask ourselves how for the actions of diamonds to see what tyrannical dictatorships are like that conquer worlds left and right to keep their resources and produce more and more gems but they don't have a lot of sense if you think about it if several times they mention how they are running out of resources but not their ceaseless mass production of gems is what is causing that we also see how in recent times gems have started to go wrong like ours Dwarf amethyst or peridot without powers but that only makes the problem more disturbing we see how diamonds and other gems of higher social status make fouché to these defective gems even though they have gone wrong not all the actions of the diamonds seem to be destroy by is something truly terrifying when you have so much power
8. but well let's put all that aside and go back to simpler times of the first seasons when we don't have to worry so much, right uhm? not really since Greg let's say that although he is an adorable father who loves his son a lot let's say ... to begin with the man lives in a truck without having a house and has a very neglected appearance some may say that it is a lifestyle but it is also very likely that the poor man simply does not have the money at least before he becomes a millionaire obviously we see how he loves steven a lot but then why does he not live with him and if he does not give him the money to support him greg that his best for keep steven afloat but without the gems there is a very good chance that he could not have been cared for properly
9. Damn well miss there is nothing worse like they are not dying or something like that and true the episode of "Steven and the Stevens" is the only chapter in which Steven innocently travel in time with gem technology to recruit other stevens and form their own band while the gems are busy but the whole thing has disastrous consequences at first everything seems to be going well but steven when he gets fed up with his band of stevens they all start going back in time to create more stevens until they go back to the beginning of the episode and they do the automorition however we have a very scared and disturbed steven from the past who has no idea what the hell is going on and probably never had it but hey it's not like so much trauma has caused him harm right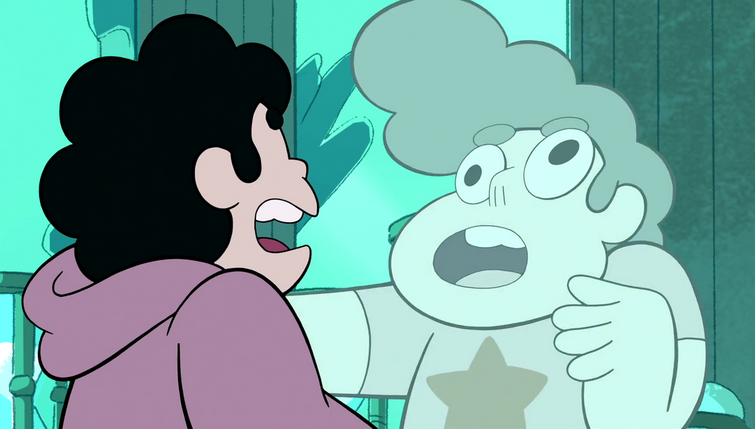 10. The second season of the show shows us more horrors such as you again poor Lapis but we see Jasper's pencil merge to create Malachite a new extremely strong gem that served as an attempt by Lapis to catch Jasper and prevent him from damaging Steven without However, despite the heroic effort of the lapis, this role causes him a lot of damage since he essentially enters an abusive relationship with Jasper when Steven looks for the lapis and talks to him about it, he learns that she and Jasper enjoy it thanks to all the power they have even though it is clearly a bad thing for both of them and not only that but we also see other behaviors of abusive relationships once they break up like the fact that the lapis doesn't want to use his water powers for a while because they remind him of Malachite
11. In addition to these two, we found the cluster and the gem monsters experiments by the Homeworld to see what would happen if pieces of broken gems were put together. This discovery brings a lot of garnet horror to the point that their fusion is almost undone thanks to the fact that It is a very degenerate way of forcing the fusion between two gems, however the horror goes beyond that since it is possible that Garnet has realized that the idea of ​​the cluster probably arose thanks to it when Garnet was formed for the first time is in front of Blue Diamond and his entire court and it is seen as a completely reprehensible act but it is also likely that they have seen the power of functions such that when they saw this potential they thought of the gem monsters and the power that would make them recycle soldiers that talking about them the gem monsters bring with them a disturbing thought they extract the pieces of gem still conscious we see that when these amounts are formed they are seen in absurd agony oluta suffering its existence every second that they are formed we also know that it already is but it comes back to life despite being broken meaning that not all of it was lost it will be possible for the gems to suffer infinitely when they are broken trying to reform but without being able to do so also that means that gems are technically immortal?
12. more importantly, what does that mean for steven? We already know that the boy grows differently from other human beings, aging slower than others, following that thought, it is possible that steven has a longer life span than other people, which it means that at some point he will see all his loved ones die the thing gets worse when we ask ourselves what exactly will happen once he dies more than anything with his gem, would he return to rose and see his son dead or on the other hand considering that the gem it is another half of steven the style would appear in pink it would suffer for no longer having its human part and being incomplete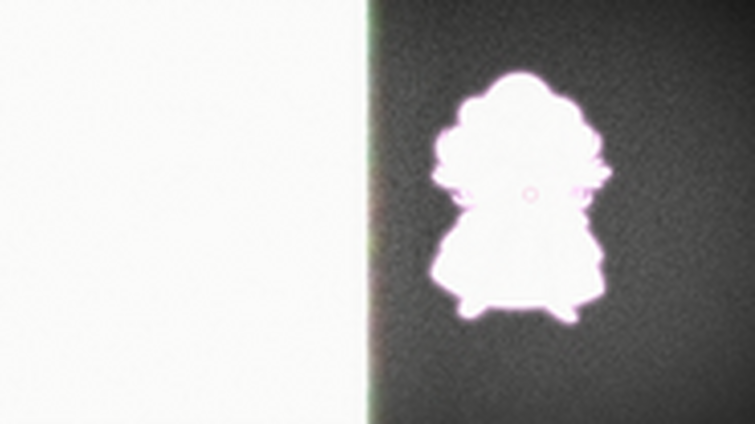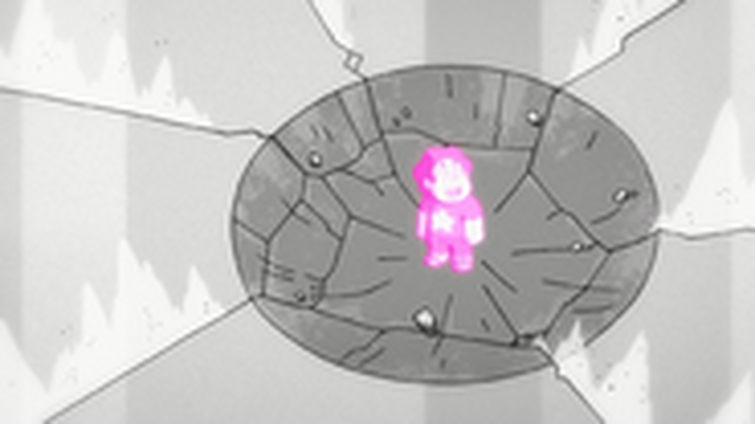 13. Well, let's stop thinking about the death of our protagonist and return to the cluster itself.The idea of a giant cemetery of corpses of gems glued with glue is not very pleasant and less when we ask ourselves what the hell they did it for, it is clear that it was an experiment and they planned to destroy the earth with it but then the cluster was going to be floating around or perhaps it was going to be a kind of weapon for the diamonds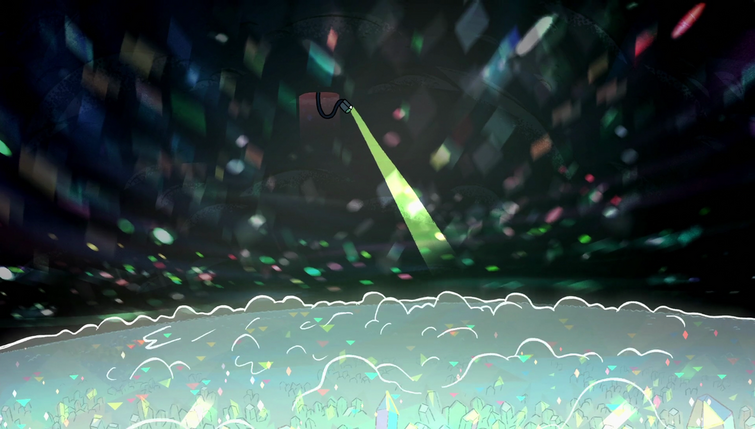 14. continuing with the series we meet bismuth a crystal gem that was trapped in a bubble within the magical dimension of the lion by rose this was not without reason since he himself had created a weapon capable of breaking a gem instantly the breaking point if we start to think about it, this weapon would not have been very practical in battle since it was very slow and needed a lot of precision to work unless the plan was not to use it in the middle of a fight but on a gem already hit and incapacitated when in Maybe she could already be put in a bubble that would explain Rose's strong position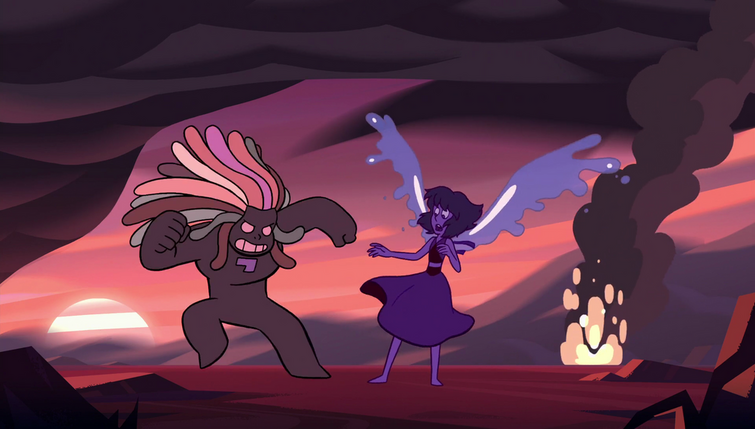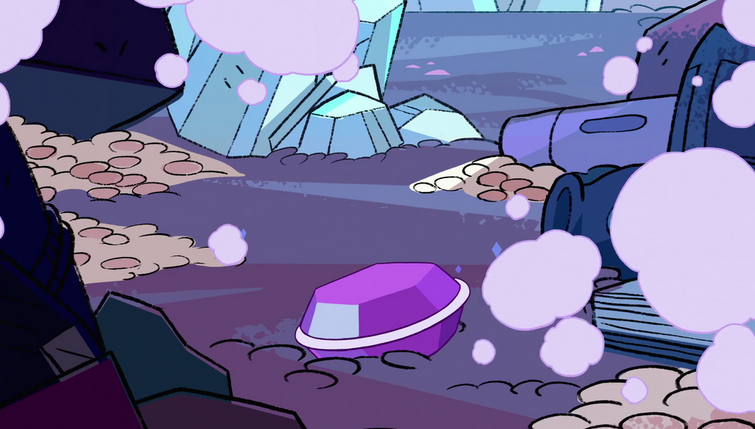 15. ending the third season we see steven face a band of rubies that he met before on earth and who want to capture him because well you know rose quartz in all this mess is fine and the crystal gems throw the rubies into space and it is very possible that some of them remain standing in nothingness floating infinitely until they collide with a planet, a star or that they are absorbed by a black hole, some rubies like navy and Eyeball confirmed that they are fine as the first one falling in front of the Steven's house and the other one appearing in Steven's trial but we don't know much about the others in the chapter on "adventures in the distortion of light" we see how Navy, Army and doc I find Steven's ship only to leave again to space and although Army and doc may have been saved along with Navy and the fact that we and Leggy have not seen them again is something worrying
16. From there we see Steven and the gems will be the space to save Greg from the Pink Diamond human zoo and if we are going to talk about the zoo not only is the idea of the place something alarming but the conditions of the inhabitants and their lives themselves They may be darker than we thought as in the series the humans at the zoo live in full harmony and joy without even knowing the suffering but how is it possible considering that we hardly see children or the elderly even less for these they have to be taken and taken to some other place at some point and if they no longer see them again it should be something that would hurt them besides that in that matter that they do to these people to children it is likely that they will take them to a nursery or something for the style but to the poor old men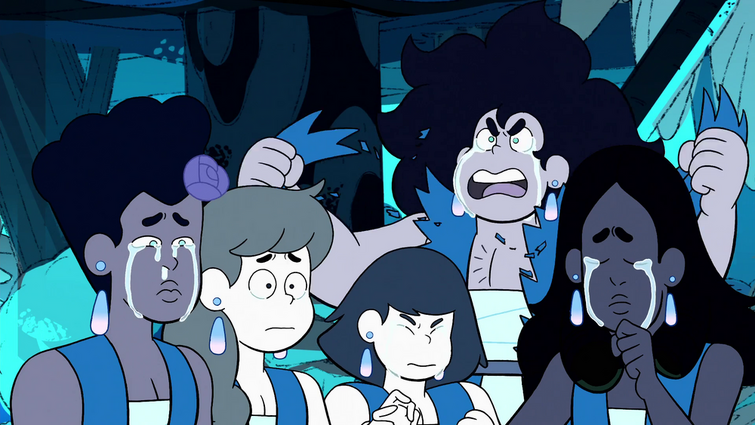 17. jumping a little more in the time of the series it was time to talk about our favorite pink mickey mouse copy Spinel itself his whole story is quite tragic and harsh but there is a detail that many have not considered his change in appearance as we learned since In the first season, the only way that a gem changes its appearance permanently is unexpected and when reforming it changes it may mean that for Espinal to take her gothic outfit, something must have happened to her. Rebeca Sugar confirmed this theory by explaining how the poor thing felt. so bad that she put herself and so she returned with her new form in a sense poor Spinel died of sadness and came back from the grave to take revenge on Rose's son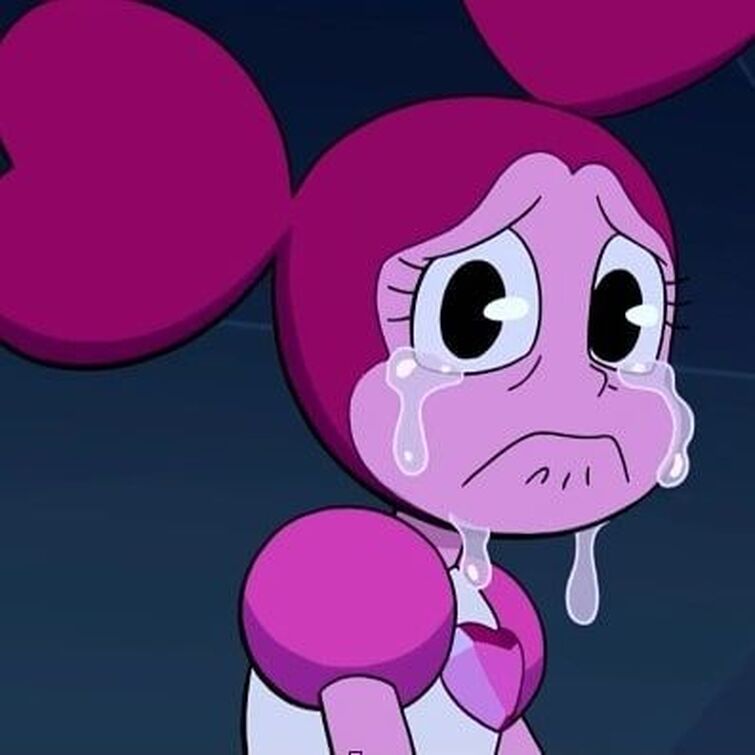 18. On the other side of the coin we have Pink and how did she leave Spinel when she was almost fed up with her that in itself is something quite sad but something that adds tragedy to the whole thing is the progress as a person that Pink had in those moments let me explain when she abandoned spinel she was basically a spoiled girl who went off to make a revolution like this because if in her she learned to be a better person and actually care about others well more or less meaning she probably wouldn't have abandoned spinel if she could do it again however with the war and all that of pretending his death he would not have been able to return for her even if he had repented
19. steven universe future marked an important moment in steven's life in which the poor man realizes everything he has been through and has an existential crisis in which he has to face all his internal demons but perhaps more tragic is the fact that even though he spent a whole series teaching others to be better people he ended up repeating the mistakes of others to be more specific steven's behavior particularly mirrors that of diamonds steven becomes obsessed with his work and walks away to his loved ones just like he would do more yellow then he gets stuck in the past and does not want to let go like a blue diamond in it he wants everything to be perfect like a white diamond in all his impulsiveness ends up abandoning his loved ones similar to a pink diamond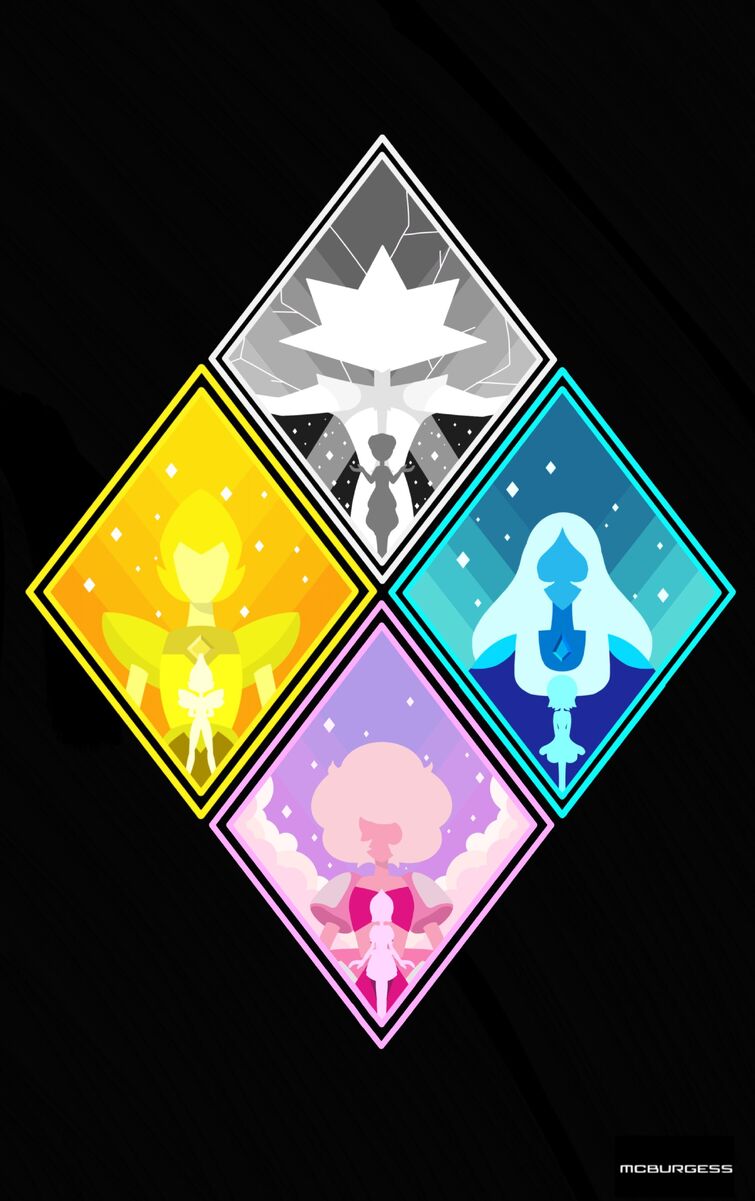 20. we also discovered that if he were an ordinary person steven would not only need therapy but he would also go to the doctor for so many fractures it is more likely the doctor would not even be enough and the poor boy would already be in the grave here the disturbing thing is not that or what Several of his injuries arose from his fight against they call them test but several of them were probably caused by the crystal gems when training with him it is very possible that if Steven had inherited so much from his mother it would have been too much for the child considering how ignorant what were the gems on how to care for a human steven might not have passed the age of 11
21. In the midst of his emotional problems, Steven seeks support from the diamonds, who seem to have changed their ways of life for the better, although that seems to be over the top because when analyzing their ways of dealing with their horrible actions in the past, we see that these survival mechanisms are not very healthy let's say on the one hand we have a yellow diamond who is dedicated to modifying the appearance of other gems or essentially doing plastic surgery this is the mildest because then we have a blue diamond basically drugging herself and other gems to be happy and finally this white diamond which they let to control to practically hurt herself maybe steven is not the only one in need of therapy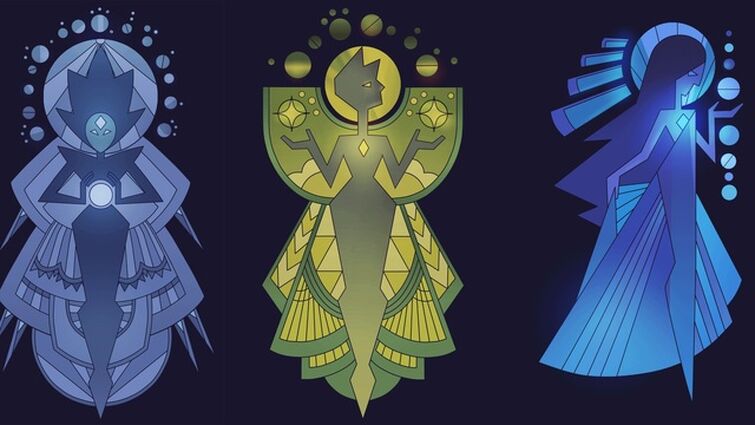 22. to conclude we see how steven's actions have worse consequences than we had thought, mainly you know that they already know that they but in a fit of anger using his powers and those of the other diamonds he managed to heal jasper and real marla but no repercussions are left the poor thing was super confused on the one hand and on the other her design changed with one of the broken horns and the line painted on her now split face and the subtle change but it points us to the only other gem that we know of it maintained a broken appearance despite that his gem was okay Volleyball in his case the emotional impact of the damage that Pink caused him was such that he could no longer revert his appearance to normal the damage that Steven he caused to Jasper by basically killing her was psychologically speaking so strong that although he was find yourself well sure you will never be the same again