Beach Citywalk Fries is a fast-food restaurant in Beach City that neighbors Fish Stew Pizza.
Description
Beach Citywalk Fries is owned and run by Mr. Fryman with the help from his two sons, Peedee and Ronaldo, as employees.
Menu
Fries
Breakfast Only Breakfast Specials (Hash browns)
Fry Bits
Steven and Amethyst often order a serving of "fry bits", which is a bunch of small fry pieces, which may be left over from the establishment's typical dishes. This dish is not officially on the menu; it is usually free, but Steven has been seen offering to pay for it.
History
Beach Citywalk Fries has made many (mostly brief) appearances throughout the show.
Steven and Amethyst demand fry bits (fried bits of potatoes usually found in fryers), and Fryman serves them even though they are closed. The store is partially destroyed by falling debris when the Crystal Gems defeat the Red Eye, but by the next appearance, the store is completely repaired.
Steven helps Peedee get out of being the mascot, Frybo, and the newly possessed mascot goes on a rampage. Most of the resulting carnage takes place either outside or in the vicinity of the shop.
Steven orders fry bits for his cat fingers in this episode.
In the recreation of Beach City inside Rose's room, Steven passes Beach Citywalk Fries and stops when he notices Frybo in the window. He places fry bits in front of him, and when Steven refuses, he places more fry bits in the same location, replacing the other. This scares Steven, so he leaves.
Steven orders fry bits and tells Mr. Fryman about his Secret Team.
Peedee is seen talking to Jenny while at the counter. The back alley behind the shop also makes an appearance as Peedee is peeling potatoes and Ronaldo is taking out the trash.
Ronaldo streams himself before his dissection of a Watermelon Steven, though he's interrupted by Steven and a hoard of Watermelon Stevens. When Ronaldo attacks Steven, the Watermelon Stevens begin fighting him.
Steven orders fry bits from Peedee.
Steven talks to Peedee as he is working the counter, ordering some breakfast bits as well as discussing the upcoming New Year's Eve celebration.
Peedee serves Steven and Greg fry bits again. Shortly afterward, all the windows of the building are blown out by the Gem Warship. Mr. Fryman has to drag Peedee away from the store during the evacuation.
Ronaldo interviews Peedee outside of the shop, as well as videotaping himself and his father working inside. Peedee and Ronaldo are also shown working the counter when Ronaldo has his terrible realization about the consequences of driving the Crystal Gems out of town.
Steven hands Peedee a flyer for Beach-a-Palooza as he is working the counter. Several posters are also seen stuck to the back of the shop.
Steven helps the Frymans and the Pizzas settle a reignited rivalry between their restaurants.
The sign reveals it has been in business since 1979.
Steven, Connie, Amethyst in cat form, and Lion are seen running back and forth in front of the shop, disturbing the seagulls sitting in front of it while Peedee quietly reads a newspaper at the counter.
Steven is talking with Peedee about Mr. Fryman not letting Peedee alphabetize the condiments, saying that's rough. Then he leaves as he sees Mr. Smiley setting down the Zoltron Machine.
In the Human Zoo, Wy-Six mentions to Steven that he knows stories about him, including Steven asking for the bits at Beach Citywalk Fries.
Ronaldo is handing out fliers, when Steven says he will take one. Later, the Crystal Gems return Ronaldo to Beach Citywalk Fries, leaving him on the boardwalk in front of it.
Steven and Connie order fry bits.
Steven rides Lion past the shop. Later, Garnet and Steven decide, while standing outside the shop, to give the pizzas they ordered away to people.
Peedee started a food truck called Hot 2 Tot, which stays parked outside Beach Citywalk Fries.
Steven is standing outside of Beach Citywalk Fries when he receives a text message from Pearl.
Attempting to restore Amethyst's memories, Steven and Spinel take her to Beach Citywalk Fries to try fry bits.
Gallery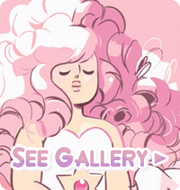 Community content is available under
CC-BY-SA
unless otherwise noted.