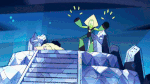 "You have to fix this!"
Bluebird Azurite, or Bluebird for short, is the fusion between Aquamarine and Eyeball.
Appearance
Bluebird Azurite has blue skin with red and mint-green patches, a singular black eye, and mahogany hair. Her outfit consists of a blazer that's red on the right, and azure on the left, dark blue pants, and mahogany boots.
Personality
TBA
History
Abilities
TBA
Episode Appearances
Relationships
TBA
Trivia
TBA
Gemstone
TBA
Gallery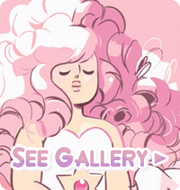 References
v • e
Fusion Gems
---
Hybrid Fusions
Crystal Gem/Homeworld Gem Fusions