Iudexkoo wrote:
Son of Nemesis34 wrote:
Angry Hearts wrote:
Was that a new gem in front of Steven was sitting down on the floor and it lit up blue, white, and yellow?
I was thinking it could be a Peridot since the legs look like limb enhancers.
You say that . . . but it's actually Spongebob.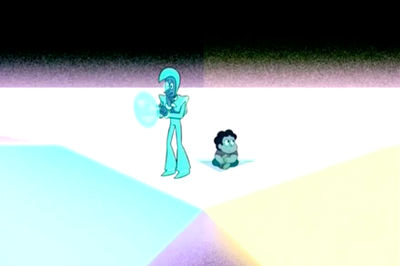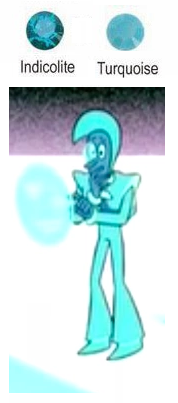 I looked at some blue gemstones and it seems she's either Indicolite or a Turquoise. And no doubt she belongs to Blue Diamond.