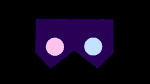 "I see so many possibilities for the future..."
This article contains information about unreleased content. Do not add to this page, unless you have a valid source, and do not add hypotheses to this article.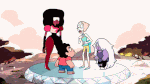 "I don't appreciate your tone."
Please don't add hypotheses in the articles. If you wish to express your opinions, please do so in a
blog
, or the
appropriate board
.
"Change Your Mind"[1] is a 44-minute special episode.[2] It takes up the production slots of the 29th through 32nd episodes of the fifth season of Steven Universe, and the 157th through 160th episodes overall. It is the final episode of the fifth season, as well as a sub-event of the Diamond Days event, called Battle of Heart and Mind.
Synopsis
Steven faces his biggest challenge yet.[3][4]
Plot
The episode begins with Steven, still trapped in the tower, and Connie is nowhere. Blue Diamond comes in and Steven turns into Pink Diamond. Steven then wakes up to see Connie still there. Blue Diamond comes into the room. Steven tries to convince Blue that how she is treating them isn't right. Blue Diamond helps Steven and Connie find the other Crystal Gems. They confront Yellow Diamond, Blue tries to tell Yellow to take them home, and Yellow and Blue start fighting. Steven resolves the conflict, and everyone heads for Pink Diamonds Legs. White Pearl then comes in her bubble telling everyone they aren't going anywhere. White Diamond's Head Ship lands on top of Pink Diamond's Leg Ship. Everyone is about to get attacked, then Blue and Yellow Diamond's Ships come in and stop White.
They land to reveal Bismuth, and a reformed Peridot and Lapis in new Crystal Gems Uniforms. Together, they manage to connect Yellow and Blue's ships to White and Pink's ships. They then all get on the arms to try and talk to White Diamond. However White instead decides to take control of Blue and Yellow, causing them to turn white. In the process the arms lose focus and Steven drops all the Crystal Gems.
Steven chases after them, he catches Amethyst and fuses with her gemstone, causing her to force out of her gem to create Smoky Quartz. Steven does the same with Pearl, Ruby, and Sapphire, fusing with them also causing new gem fusions Rainbow Quartz 2.0 and Sunstone, respectively. Eventually, all of the Gems land safely on the road of Homeworld's city. Steven has already begun to fuse with Ruby and Sapphire, with the rest of the Crystal Gems looking onward in surprise. Suddenly, Pink Diamond's Legship stomps down on the Crystal Gems before revealing that no one was injured and Sunstone is holding the foot up. They're able to push it off before unfusing.
With the Crystal Gems ready to fight, Steven states the only way to win is for all of them to fuse. Pearl, Garnet, Amethyst, and Steven all dance and form Obsidian, before starting the climb up the Diamond Ships.
Features
Characters
Part 1
Part 2
Part 3
Part 4
Objects
Bubbles
Chaaaps
Thin Flake of Mica
Locations
Earth
Kyanite Colony (mentioned)
Music
Songs
Instrumental Songs
Trivia
This is the first 44-minute special episode in the series.

While the Wanted event consisted of four 11-minute episodes aired on the same day, the episodes in Wanted are considered four separate episodes.

This is the final episode of the Diamond Days arc, and Season 5 as a whole.
This episode shows that Steven is capable of fusing with inactive Gems, which results to them reforming quickly in the process.
This episode was referred to in official Cartoon Network marketing material as "Battle of Heart and Mind".
This is the first time bubbles created by Yellow Diamond are shown.
Greg's catchphrase "If every pork chop were perfect, we wouldn't have hot dogs" is mentioned again by Steven.
This episode shows Peridot and Lapis's new forms, as well as Pearl, Amethyst, and Garnet's.
Yellow Diamond says the phrase "We need to talk," the title of a Season 2 episode.
This episode revealed that White Diamond can possess Gems, changing their gemstones' color.
The Crystal Gems landing on the ground (with Steven landing gracefully) parallels the Crystal Gems landing on the ground (with Steven hitting the ground face-first) in "Serious Steven".
Steven saying "I am a child; what's your excuse?!" is a reference to Steven saying "I can't help it; what's your excuse?!" in the Pilot.
Steven saying "Be whoever you are" to White Diamond is possibly a reference to the song "Be Wherever You Are" from "Island Adventure".
Although healed, some of the corrupted Gems still have features from their corrupted forms, such as the Quartz Gems still retaining their horns. Though, it is possible those features will vanish soon as Jasper's features of her corrupted form were shown to be disappearing gradually.
Cultural References
Peridot and Garnet both have star shaped visors in their new forms, similar to the ones worn by Kamina and Simon in the sci-fi mecha anime, Gurren Lagann.
Continuity
This episode continues from "Escapism".
Sadie's line "Lars? You're really here!" could be a reference to Peridot's line to Lapis in "Reunited".
Errors
Although Blue and Yellows ships were damaged in the fight with Obsidian, they appear later in the episode with no damage. This is likely just a continuity error.
Transcript
View the episode's transcript here.
Gallery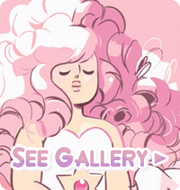 Video
References
↑ 1.0 1.1 "Here are the list of storyboarders for the next episode: Lamar Abrams, Miki Brewster, Hilary Florido, Joe Johnston, Jeff Liu, Christine Liu, Kat Morris, Katie Mitroff, Amber Rogers, Rebecca Sugar, Paul Villeco, Ian Jones-Quartey"
– joe the johnston on Tumblr
↑ "It's not 4 episodes put together, it's ONE massive 44-minute story!" - ianjq on Twitter
Community content is available under
CC-BY-SA
unless otherwise noted.