The Cheeseburger Backpack is a backpack that was delivered to Steven in the episode "Cheeseburger Backpack". It is styled as a cheeseburger. Since purchasing it, Steven has taken it with him in various episodes.
Steven purchased it from Wacky Sacks Supply Company, and it was delivered to him by Jamie, the mailman.
As of "Snow Day", it's been confirmed that Steven rarely uses the backpack.
Appearance
The backpack is similar to the shape and appearance of a cheeseburger. The layers of the cheeseburger consist of two buns, lettuce, cheese, meat, and tomato. There is also a white handle at the 'tomato' section. Each filling is a pocket, and each pocket has a zipper to open it. The burger bun also appears to have sesame seeds on it.
Pearl noticed how much the backpack can hold in the episode "Cheeseburger Backpack" when Steven was packing for the trip to the Lunar Sea Spire, asking, "Did you bring your whole room?"
Various Uses
The backpack, despite its cartoonish appearance, is a surprisingly useful tool for Steven and has been used to carry many important items.
Trivia
Gallery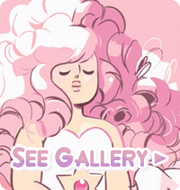 Community content is available under
CC-BY-SA
unless otherwise noted.