Doctor Strange in The Multiverse o Madness - The Loop
Play Sound
Dante and Martha Barriga are the parents of Lars Barriga. They made their debut in "The New Lars".
Appearance
Dante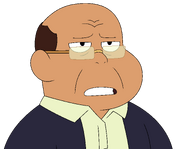 Dante is a short middle-aged man with light-brown skin and short dark-brown hair with a large bald spot on the top of his head. He has prominent wrinkles, mostly on his forehead and cheeks. Since his initial appearance, he wears a white polo shirt underneath a gray jacket, a pair of beige pants, brown loafers, and gold-rimmed glasses.
Lars was confirmed to be of Filipino descent, given his surname and other traits. Dante is most likely to be Filipino, bequeathing the surname Barriga.
Martha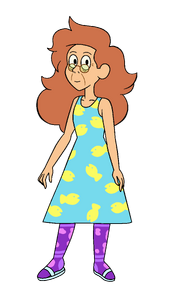 Martha is a tall, thin middle-aged woman with light-brown skin and long red hair. She has prominent wrinkles on her cheeks and around her eyes. Since her initial appearance, she wears yellow tinted circular glasses with a brown rim, a cyan sleeveless ankle-length dress, with a fish-like pattern, and purple socks with light purple stripes and magenta flowers on them with white sandals.
Personality
Typical of most parents, Martha and Dante want the best for their son and become very worried when he fails to do the right thing. They become a bit stressed out when Lars gets mostly failing grades on his report card, but insist on speaking with him for his sake. However, they seem somewhat scared of their son, acting rather timid around him most of the time and not bringing themselves to discipline him.
Martha also is a bit nosy (as when she sees Lars running with Sadie Miller, she insists on following him) and impulsive (in her throwing a tomato at Mayor Bill Dewey during a town meeting for not knowing her son was still missing, and being prepared to do it again at a public speech).
History
In "The New Lars", Steven wakes up in Lars' body and realizes that he must have jumped into Lars' mind, and says that he will do his best to respect Lars' body and privacy. After getting dressed, "Lars" walks down the stairs, and Martha is whispering to his dad, Dante, that they have to talk to him about something.
He greets them, and Dante greets him back. Martha gives him breakfast at the table, and holds his chin as she says it good to see him, and reveals that his real name is Laramie. "Lars" asks who Laramie is, and Martha corrects herself by saying "I mean... Lars," and smiles back at him. Dante tells him that school might be a touchy subject, but says that they need to talk about it, before handing him his report card. "Lars" literally reads the grade letters of the report card, trying to pronounce them but ends up saying, "Ffffffbdf?", noting that it does not spell anything.
Martha reveals that she and Dante let him live in the attic, but now that his grades are slipping, they are asking him for a little effort. "Lars" says that they both seem nice and that he does not want to let either of them down, and then promises to do his very best at being their son, which shocks his parents. Martha then excitedly mentions that he is wearing the heart plugs for his ears that she got him.
Later, Martha and Dante are eating ice cream, when they see "Lars" running past them with Sadie (who they do not seem to recognize). They decide to follow him to find out where he is going.
At the temple, "Lars" attempts to open the door but is unable to, so Sadie kicks the door open, and the two break into the house. Martha and Dante, however, assume that he is a burglar and they comfort each other, saying that they knew this day would come. The couple follows "Lars" and Sadie into the house and sees "Lars" slapping Steven over and over again. Steven wakes up, their minds switch back, and Lars, back in his body, is confused about the situation. He is shocked to find out that he and Steven had switched minds, and yells in anger that he was acting weird all day and they still liked it. Martha, not knowing of the situation, apologizes for his behavior, saying he wasn't acting like this in the morning.
Dante and Martha appear briefly in "The Good Lars" when Steven is looking for where Lars might be after he is abducted by Aquamarine and Topaz.
Dante and Martha appear at various public events after Sadie informs them that Lars is still in space. When Mayor Dewey mentions not knowing about who Lars is or that he is still missing, Martha hits Mayor Dewey in the face with a tomato. The couple shows up later at a public speaking event between Nanefua Pizza and Bill Dewey. Martha is seen brandishing a tomato just before Mayor Dewey starts speaking.
Dante and Martha appear briefly in "Letters to Lars" in the flashback, and are given pink donuts with sprinkles by Bill, with Steven accompanying him.
Dante and Martha appear in front of the Beach City Stage for the show of Sadie Killer and the Suspects and saw the Diamond Mech and the Sun Incinerator landing.
Relationships
Each other
Martha is Dante's wife, with whom he seems to spend much time with. Martha and Dante tend to comfort each other when they see Lars is not succeeding. When they notice Lars' change in behavior (due to Steven being inside of his body), the two seem a lot more relaxed and are happy that their son is seemingly trying to make a change in his life. When they see Lars break into the temple, Martha thinks that Lars is going in there to rob the house, which causes her and Dante to comfort each other once more.
Much of their relationship is unknown, but after Steven (who was in control of Lars' body at the time) leaves the house, Dante and Martha are relieved that Lars took the news of him failing his classes well since Lars did not swear or become aggravated. This hints at how Lars has dealt with this situation in the past.
Martha apologized to Steven for Lars' behavior in "The New Lars" before knowing what happened when Steven went back into his body and Lars was making a ruckus at the temple. Other than this, the couple has presumably never spoken to Steven, as he didn't recognize them at the beginning of the episode.
In "Dewey Wins", Bill Dewey upsets the Barrigas when he states that he doesn't know or remember their son after the events of his kidnapping. Martha, overcome with anger, hits Dewey in the face with tomato and is seen ready to do it again later on at a public speech.
Episode Appearances
Trivia
Dante's voice actor, Matthew Moy, also voices Lars.
While Lars' last name was revealed to be Barriga in Keep Beach City Weird: You Can't Hide the Truth!!!, Dante and Martha were confirmed to also have the last name Barriga in-show in "Dewey Wins".

"Barriga" means "belly" in many languages (including Asturian, Galician, Portuguese, and Spanish).

As Ian Jones-Quartey has confirmed that Lars is of Filipino descent,[1][2] it is implied that one or both of his parents are of Filipino origin (likely Dante, who would presumably be the bearer of the last name "Barriga" before marrying Martha).

Their surname, Barriga, is of Spanish origin, a common trait among Filipino surnames due to Spanish influence in the Philippines.
In "The Good Lars", Lars reveals that he is very familiar with eating and baking with Ube, a type of purple yams popular in the Philippines.
Gallery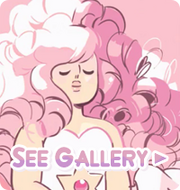 References