Dogcopter is the protagonist from the fictional book series (of the same name) adapted in a successful film franchise. His first appearance was in the episode, "Lion 2: The Movie" in a trailer for Dogcopter 3.
Appearance
Dogcopter is a gray Dachshund dog with a helicopter propeller attached to his back.
In "Lion 3: Straight to Video", "Chille Tid" and "Kiki's Pizza Delivery Service," Steven sees Dogcopter in his dreams (but colored orange-brown instead of gray).
In "Same Old World", Dogcopter appears on an advertisement board in Empire City.
Abilities
Dogcopter is shown to fly using his propeller and shoot missiles out of his rear end. Because he's actually part-cat (revealed in Dogcopter 4), Dogcopter comes back to life after dying (as cats "have nine lives").
Personality
Dogcopter is a cunning and heroic protagonist with a passion for explosives. He is very heroic and valiant, dying defending the world in Dogcopter 4.
Relationships
Unnamed Female Human
She is a friend of Dogcopter, possibly his owner.
Unnamed Robots
In the movie franchise, robots with unclear motives are destroying the city and Dogcopter must stop them.
Parents
In "Dogcopter 4: All Dogs Go To War", it's revealed that Dogcopter's parents are cats.
Trivia
Dogcopter appears on a poster seen in "Lars and the Cool Kids", as well as a billboard seen in "Same Old World".
Using her shape-shifting powers, Amethyst has shapshifted into Dogcopter along with different alterations, such as a form with a radio as a head complete with its own music.
Connie is an avid fan of the Dogcopter franchise.
Dogcopter bears some resemblance to a creature Coconut Fred creates in the episode "Master of Disaster" of the infamous "Coconut Fred's Fruit Salad Island" cartoon.
Gallery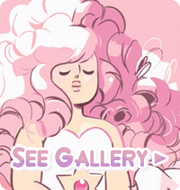 References
Community content is available under
CC-BY-SA
unless otherwise noted.