Template:Dogcopter "Dogcopter" is a character from the fictional movie and book series, "Dogcopter". His first appearance was in "Lion 2: The Movie".
Appearance
Dogcopter is a gray Dachshund dog with a helicopter propeller affixed to his back. In "Lion 3: Straight to Video", Dogcopter is orange-red instead of gray and has the ability to talk. In "Chille Tid" Dogcopter is Orange-red and appears in Steven's dream and only meows instead of talking.
Abilities
Dogcopter is shown to have the ability to shoot missiles out of his BUTT and fly using his propeller.
Personality
Dogcopter is a cunning and heroic protagonist with a passion for explosives.
Relationships
She is a friend of Dogcopter.
Unnamed Robots
In the movie franchise, robots with unclear motives are destroying the city and Dogcopter must stop them.
Trivia
A Dogcopter poster is seen in "Lars and the Cool Kids".
Dogcopter is seen again in "Lion 3: Straight to Video", in Steven's dream. In this episode, his fur is colored pale red, instead of the light gray seen in previous episodes.
Connie is an avid fan of the Dogcopter franchise.

Steven is also a fan, given that he has recurring dreams about Dogcopter.
Gallery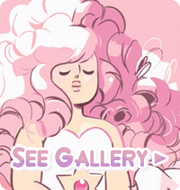 Community content is available under
CC-BY-SA
unless otherwise noted.