"Dogcopter 3" is a 3D movie within Steven Universe. It is the third installment in the movie franchise of Dogcopter. It is about a dog, who is also a helicopter, that defeats robots to save the world. It was released in the month of February, with the specific year unknown.
Synopsis
It is about the titular character Dogcopter, who is "a dog and a helicopter and a cop", and his owner. He shoots missiles out of his rear end, and flies around with a propeller that pops out the top of his back in the movie to defeat an evil army of robots bent on destroying the earth with deadly lasers that almost lead the humans to extinction. 
Some things in the film include helicopters and buildings exploding, lasers, and lots of fire.
Characters
Dogcopter: An altered dog that has special powers (such as the ability to shoot missiles, the ability to fly, etc).
Unnamed human female: Friend of Dogcopter.
Unnamed fighters: Unnamed fighters that fly in helicopters to fight against the evil army.
Unnamed robots: Robots that are destroying the city, for an unknown reason.
Critical reception
The only known source of reception is from Connie herself, comparing it to the book. Ronaldo Fryman states in his blog a bad review for the movie, too.[1]
Trivia
The trailer begins with the same green screen as every modern movie.
Using her shapeshifting powers, Amethyst shapeshifted into the film's main character, Dogcopter, as well as an alteration of him with a radio as his head with music playing and another alteration with her own head.
The movie does seem to have a good amount of explosions.
The movie and franchise is based on the book series of the same name, according to Connie.
A billboard for Dogcopter 3 was seen when Steven, Lars, and the cool kids began to drive off to Dead Man's Mouth.
A poster of Dogcopter appears in "Watermelon Steven" when Steven is recollecting the Watermelon Stevens.
Dogcopter appears in "Lion 3: Straight to Video" during Steven's dream, until he gets interrupted by Lion.
Dogcopter also appears in another of Steven's dreams in "Chille Tid".
Gallery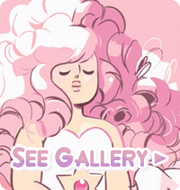 References