The Dondai Supremo is a used compact car that first appears in "Beach City Drift". Greg purchased it using a fraction of the ten million dollars from his contract with Marty, as it was a car he had admired greatly in the past. It is currently owned by Steven Universe as of Steven Universe Future. Steven used it to leave Beach City in "The Future". Due to is new ownership and use by Steven, the Dondai features prominently in Future's opening sequence, episode title cards, and closing credits.
Appearance
The car is a 2-door 1980s hatchback. Greg added a sticker on one of the back windows reading "dad on board," which is stuck over the top of another sticker reading "!!USED!!". The car's interior has five seats, a radio, and a tape deck.
Despite its stylized appearance, information revealed about the car in episodes that feature its appearance – notably "Beach City Drift" – describes it as an amalgamation of several 1980s Japanese compact cars. Its model name and handling reputation derive from the Toyota AE86 Sprinter Trueno, famously featured as Takumi Fujiwara's car in the Initial D manga and anime series. Overall its design can be directly connected to the Mk. I or II Volkswagen Golf GTI, but relevant to the Toyota reference, it's closer to the hatchback body of the AE86's successor, the AE82 Corolla. The fender flares and black bumpers would suggest major styling cues from the euro VW Golf while the hatch seems to be from an ED6 civic hatchback, there is little to no styling cues from any corolla except the general body, which was a common body style from 1984-95.
Greg associates the Supremo with the 1980s, but Ronaldo recognizes Greg's Supremo as a 1996 year model. This may be connected to the Honda ED6 Civic Hatchback, the Corolla's main competitor, which was produced in the early 1990s.
History
Greg has admired the car for decades. In Greg's photographs, he is seen attempting to share a plate of spaghetti with its grille until the salesman who owned the car stopped him.
Stevonnie drove it in a race against Kevin's Himitsu X-12, driven by Kevin. According to Ronaldo, the "true power" of the Supremo is its ability to drift.
Pearl uses it to drive Amethyst, Steven, and herself to Mike Krol's rock show in Ocean Town. She successfully uses it to outrun a police car after running a red light, and also makes use of the car's ability by handbrake drifting into a hidden position behind a billboard. It remained there after it ran out of petrol.
Steven is shown driving this car in the introduction and credits of every episode. He briefly uses it in "Little Homeschool" to drive Cherry Quartz from his house to Little Homeschool and in "Little Graduation" to drive to Lars's bakery Spacetries to pick up the graduation cake. Finally, he uses the car in "The Future" to leave Beach City and find his own path.
Gallery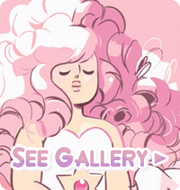 Community content is available under
CC-BY-SA
unless otherwise noted.