Doctor Strange in The Multiverse o Madness - The Loop
Play Sound
"

How do you know I'm not undercover right now?

"
—"Doug Out"
Click
here
to see more of Doug Maheswaran's quotes.
Doug Maheswaran is Connie Maheswaran's father and Priyanka Maheswaran's husband. He is first mentioned by Connie in "Bubble Buddies" and made his debut, alongside Priyanka, in "Fusion Cuisine".
Appearance
Doug has a dark tan complexion with short, carefully combed black hair and a pair of glasses. He commonly wears a tan, button-up shirt with a navy blue tie to go with it. He wears pale navy blue dress pants with black dress shoes. He also wears a pale brown jacket with fur inside and a patch on the left sleeve.
Personality
Doug is a strict but loving parent. At times, his restrictive nature verges on being overprotective and causes Connie to miss out on ordinary pleasures most kids her age enjoy. For example, Connie is originally forbidden from consuming food with high trans fat content; consequently, she has never eaten a donut before "Crack the Whip". That being said, he's not as strict and restrictive as his wife, however, and has a much more goofy side that he shares with his daughter.
Connie is concerned that her father and mother would find the Crystal Gems weird and forbid her from seeing Steven. While Mr. Maheswaran was visibly uncomfortable during the strange circumstances of the dinner in "Fusion Cuisine", he attempted to alleviate the awkward situation with a joke. Despite his uneasiness, he attempts to be cordial with Greg and Alexandrite, by asking what they do for a living. He finds common ground with Greg and the Crystal Gems when he observes the way they responsibly reprimand Steven for his actions and even admires Garnet's "sense of humor".
In "Doug Out", Doug showed a more sensitive side, trying to impress his daughter by taking up a "more serious job" and investigating a "dangerous stake-out." Overall, this episode showed that Doug is often very silly and fun-loving with his daughter.
History
Doug is mentioned by Connie, who tells Steven that he is a private security guard and that he works for a bunch of different beaches which is why Connie's family moves around all of the time.
Doug appears with his family for dinner at the Crab Shack, where he meets Greg and Steven. He and his wife are surprised to meet Steven's "mother" and are shocked at her appearance. After Alexandrite defuses, Connie and Steven decide to run away so they can be friends without having to worry about his and his wife's disapproval. As they are leaving on a bus, the enraged Gems (fused back as Alexandrite) catch up to them and force them to return. The Gems angrily chastise Steven in front of the Maheswarans, and they are impressed with the Gems' parental abilities, and allow Connie to hang out with Steven. Steven, overjoyed, hugs Connie, and he promptly separates them.
Doug appears in three different alternate timelines, imagined and predicted by Garnet showing Steven her "future vision".
In the first timeline, Doug is angry at Greg for bringing Connie and Steven to his house, "blue" from the coldness. He rudely tells Greg "I think you know where the door is.". After Greg announces that he crashed his van, Doug is annoyed and sets up the pullout couch.
In the second timeline, Doug calls Connie to tell her that he is going to pick her up before the snowstorm. He tells her to start putting her shoes on since he is almost at Beach City. In the snowy weather, however, his car begins to swerve, and he crashes.
In the third (and real) timeline, Greg, Connie, and Steven successfully make it to the Maheswaran Residence to drop off Connie. Doug compliments Greg's sweatshirt and tells him and Steven that they shouldn't go back out due to the weather, so he invites them to stay for the night.
Dr. Maheswaran mentions Doug when stating that the two of them will calculate how grounded Connie is for having a sword in her possession.
Doug is indirectly mentioned when Steven tells Pearl that Connie's parents wanted him to take lots of pictures of her first mission. At the end of the episode, Connie tells Pearl that her parents see all of her pictures.
Doug is hired by Harold Smiley as a security guard at Beach City Funland, as there have been recent reports of loiterers causing trouble.
On a stake-out, Doug is helped by Connie and Steven to try to find the mysterious culprits wreaking havoc after-hours. During the course of events, he admits that he wanted to impress Connie and Steven since they save the world and his wife Priyanka saves lives at the hospital but he rarely sees any action in his security guard job. After chasing them down, the perpetrator seems to be Onion, who in reality was chased by two unknown shadowy figures, later revealed to be Topaz and Aquamarine.
Doug attends Garnet's wedding alongside his wife.
Doug is seen standing next to his wife while she is talking to Connie and Pearl about Connie's trip to Homeworld.
He and Priyanka are seen greeting Connie during Steven's performance.
Occupation
He is a private security guard, but Connie refers to him as a cop. Connie mentions that he has worked on other beaches in the past. Connie and her family have frequently moved throughout her life to accommodate her father's job, making it difficult for her to make friendships.
Relationships
Doug is very protective of his daughter, Connie, which is demonstrated when he abruptly separates Steven and Connie when he hugged her unexpectedly in "Fusion Cuisine".
He is the husband of Priyanka. They share somewhat similar personalities and perspectives on Connie's academic obligations, but Doug is easier going and willing to be silly.
Doug seems to be on good terms with Greg and sees him as a responsible parent. He compliments his cherry sweater in "Winter Forecast". In the same episode, he happily invites Steven and Greg to stay overnight to avoid driving in the blizzard, showing that he cares about Greg's well-being.
Episode Appearances
Trivia
He is less talkative than his wife.
He is very concerned with "safety precautions".
Ian Jones-Quartey revealed that his first name is "Doug".[1]
According to Ian Jones-Quartey, Doug is of Indian descent.[2]
In "Winter Forecast", he is revealed to be terrible at driving in snowy weather, to the point of crashing into Greg's parked van while trying to locate Connie. Despite this, he will vehemently deny it if brought up, insisting on the opposite.
Doug has expressed an interest in comedy, complimenting Garnet at the end of "Fusion Cuisine" on her line "no dinner for one thousand years" and telling Steven and Connie several jokes in "Doug Out".
Gallery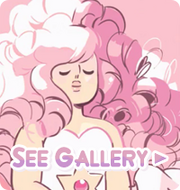 References