Doug Maheswaran is Connie Maheswaran's father. He is first mentioned by Connie in "Bubble Buddies" and made his debut, alongside his wife, in "Fusion Cuisine".
Appearance
Mr. Maheswaran commonly wears a tan, button up shirt with a navy blue tie to go with it. He wears pale navy blue dress pants with black dress shoes. He also wears a pale brown jacket with fur inside and a patch on the left sleeve. He is also wearing glasses.
Personality
Mr. Maheswaran is a strict but loving parent. His restrictive nature verges on being overprotective and causes Connie to miss out on ordinary pleasures most kids her age enjoy. For example, Connie is forbidden from consuming food with high trans fat content; consequently she has never eaten a donut.
Connie is concerned that her father and mother would find the Crystal Gems weird and forbid her from seeing Steven. This indicates that he is a conservative individual. Mr. Maheswaran is visibly uncomfortable during the strange circumstances of the dinner in "Fusion Cuisine", and he attempts to alleviate the awkward situation with a joke. Despite his uneasiness, he attempts to be cordial with Greg and Alexandrite, by asking what they do for a living. He finds common ground with Greg and the Crystal Gems when he observes the way they responsibly reprimand Steven for his actions and even admires Garnet's "sense of humor".
Occupation
He is a private security guard, but Connie refers to him as a cop. Connie mentions that he has worked on other beaches in the past. Connie and her family have moved frequently throughout her life to accommodate her father's job, making it difficult for her to make friendships.
Relationships
Mr. Maheswaran is very protective of his daughter, Connie, which is demonstrated when he abruptly separates Steven and Connie when he hugged her unexpectedly in "Fusion Cuisine".
He is the husband of Dr. Priyanka Maheswaran. They share very similar personalities and perspectives.
Mr. Maheswaran seems to be on good terms with Greg and sees him as a responsible parent. He compliments his cherry sweater in "Winter Forecast". In the same episode, he happily invites Steven and Greg to stay overnight to avoid driving in the blizzard, showing that he cares about Greg's well-being.
Episode Appearances
Trivia
He is less talkative than his wife.
He is very concerned with "Safety Precautions".
Ian Jones-Quartey revealed that his first name is "Doug".[1]

Douglas is a common name of Scottish origin meaning "Dark stream".

According to Ian Jones-Quartey, Mr. Maheswaran is of Indian-American descent.[2]
In "Winter Forecast", he is revealed to be very bad at driving in snowy weather, to the point of crashing into Greg's parked van while trying to locate Connie. Despite this, he will vehemently deny it if brought up, insisting on the opposite.
Gallery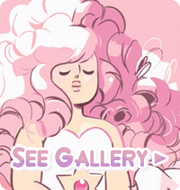 References