"Fire Salt" is a magical dust used by Steven and Sadie in the episode "Joking Victim" to prank and get revenge on Lars for lying and skipping his shift at the Big Donut.
Appearance
Fire Salt is an edible mix of many types of magical red powders and is held in a clear tube with a red, crystalline stopper.
Effects
The fire salt causes a burning sensation when consumed. Varying amounts of fire salts have varying effects. A small amount would cause an extremely intense spicy flavor, but if too much is eaten, it can cause the consumer to spew out fire form their mouth.
Trivia
In the Steven Universe comic issue #6, Amethyst used fire salt to win at a hot dog eating competition by "spiking" the other contestants' hot dogs with it, which of course, is cheating.
The fire salt also appears in the RPG Attack the Light as a useable item. It makes all the attacks of the selected Gem burn enemies.
Gallery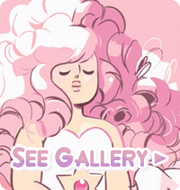 Community content is available under
CC-BY-SA
unless otherwise noted.