Jurassic World: Dominion Dominates Fandom Wikis - The Loop
Play Sound
Funland Arcade is a location in Beach City Funland that features arcade games, a prize counter, a café, and a grill. It first appeared in the episode "Frybo".
History
Steven and Peedee go to the arcade after leaving Frybo in charge of enticing people into buying food at Beach Citywalk Fries. They ride the two machines located right outside of the arcade.
Steven takes the Crystal Gems to the arcade to celebrate their victory. Pearl plays Road Killer but repeatedly loses due to her cautious driving. Amethyst plays Skee Ball and cheats by sitting on top of the machine. Garnet breaks Teens of Rage and Punch Buddy when she misunderstands Steven's gameplay instructions. Steven introduces her to a different game, Meat Beat Mania, which leaves her in a trance. Afterward, Steven is forced to work there to pay for damages.
It has a minor appearance when Steven enters to play Whacker Man because Whacker Man Jr. is "childish".
The four teens (Lars, Jenny, Buck, and Sour Cream) and Steven drive by the arcade on their way to Dead Man's Mouth.
Steven wastes all his tokens buying G.U.Y.S. from the G.U.Y.S. machine at the arcade and Onion is seen robbing the arcade to win a moped.
All of Beach City, including the arcade, is duplicated in Rose's Room. It lightens up by itself, scaring Steven away.
The arcade's rooftop is the position Buck Dewey and Steven chooses to deliver T-shirts from.
While searching for Sour Cream, Greg gets distracted by a game called "Potato Bros".
Mr. Smiley places the Zoltron fortune teller booth outside of Funland Arcade.
As a nod to "Arcade Mania", Steven and Amethyst cheat at Skee Ball in the same manner, and run off when Mr. Smiley sees them.
Games
Battlefrog
Blast Masters
Buckle Up, It's the Claw
Golf Quest Battle
Hit the Road
Unknown Lonely Blade game
Potato Bros
Star Battlers
Third Wheel
Windo Breeze
Zone of Adventure
Trivia
In the show, The Amazing World of Gumball, their arcade is also named "Funland".
Mr. Smiley is the only person shown to be working there. It is unknown if he is the only employee or the actual owner of the arcade.
Several of the arcade games in Funland Arcade are based on real life arcade games.

Teens of Rage is based on "Streets of Rage".
Punch Buddy and Whacker Man/Whacker Man Jr are based on punching games and Whac-A-Mole, respectively.
The Tsunami and the Jelly Jiggler are based on kiddie rides you'd find in front of either arcades or supermarkets.

In the 19th century, the Funland was known as Frederick Ulysses Neptune's Land of Mechanical Oddities and Entertainment. It had a monkey fortune teller that could predict the future and play "Camptown Races" on an accordion. It was burned down by William Buford Buchanan in the summer of 1852.[1]
Gallery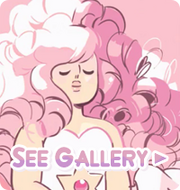 References