Tags: apiedit, Visual edit

Tags: apiedit, Visual edit

Line 16:
Line 16:
 
 
 

== Plot ==

 

== Plot ==

−

The episode starts with [[Garnet]] punching the title card and yells that she's going to teach the viewers about fusion, thus unfusing into [[Ruby]] and [[Sapphire]]. Next, [[Pearl]] explains about fusion, while the four perform separate fusion dances: Ruby and Sapphire fuse back into Garnet, and Pearl and [[Amethyst]] fuse into [[Opal]]. Garnet explains further, as Opal loses her balance and unfuses back to Pearl and Amethyst. An irked Pearl berates Amethyst for not collaborating, but Amethyst retorts, doubting ''Pearl's'' collaboration. Garnet then shows a clip of the several fusions throughout the show, including [[Sugilite]] and [[Stevonnie]]. [[Steven]] interrupts with a question asking what the main purpose of fusion is. With Garnet's prompt, the Crystal Gems subsequently fuse into [[Alexandrite]], pose, and answer with "Love!" The episode ends with a title card saying "Class Dismissed".

+

The episode starts with [[Garnet]] punching the title card and yells that she's going to teach the viewers about fusion, thus unfusing into [[Ruby]] and [[Sapphire]]. Next, [[Pearl]] explains about fusion, while the four perform separate fusion dances: Ruby and Sapphire fuse back into Garnet, and Pearl and [[Amethyst]] fuse into [[Opal]]. Garnet explains further, as Opal loses her balance and unfuses back to Pearl and Amethyst. An irked Pearl berates Amethyst for not collaborating, but Amethyst retorts, doubting ''Pearl's'' collaboration. Garnet then shows a clip of the several fusions throughout the show, including [[Sugilite]] and [[Stevonnie]]. [[Steven]] interrupts with a question asking what the main purpose of fusion is. With Garnet's prompt, the Crystal Gems subsequently fuse into [[Alexandrite]], pose, and answer with "Love!" The episode ends with a title card saying "Class Dismissed"

 
 
 

== Features ==

 

== Features ==
---
Revision as of 21:47, 18 December 2015
"The Classroom Gems: Fusion" (referred to as "The Classroom Gems: Special Lesson" in the title card) is a Classroom Gems short.
Synopsis
The Gems teach Steven about Fusion. 
Plot
The episode starts with Garnet punching the title card and yells that she's going to teach the viewers about fusion, thus unfusing into Ruby and Sapphire. Next, Pearl explains about fusion, while the four perform separate fusion dances: Ruby and Sapphire fuse back into Garnet, and Pearl and Amethyst fuse into Opal. Garnet explains further, as Opal loses her balance and unfuses back to Pearl and Amethyst. An irked Pearl berates Amethyst for not collaborating, but Amethyst retorts, doubting Pearl's collaboration. Garnet then shows a clip of the several fusions throughout the show, including Sugilite and Stevonnie. Steven interrupts with a question asking what the main purpose of fusion is. With Garnet's prompt, the Crystal Gems subsequently fuse into Alexandrite, pose, and answer with "Love!" The episode ends with a title card saying "Class Dismissed"
Features
Characters
Objects
Locations
Music
Songs
Instrumental Songs
Trivia
This is Opal, Sugilite, Ruby, Sapphire and Stevonnie's third appearance.

These are Ruby and Sapphire's first appearances in a Classroom Gems short.
This is the first successful on-screen Opal and Alexandrite fusion dance.

This marks Alexandrite's second appearance.
This episode marks the ninth time Garnet's eyes are shown.
This is the third Classroom Gems short after "What Are Gems?" and "How Are Gems Made?"
This is the first time we see Alexandrite being formed on-screen (though her fusion dance has yet to be seen, much like Opal).
This is the first Classroom Gems short where the venue is not held in a classroom.
Neither Opal nor Alexandrite had their new regeneration outfits, despite Amethyst and Garnet already having reformed; this could be intentional to avoid spoilers.
This was the first time Garnet has unfused willingly.
This was the second short to feature clips of previous episodes from the main series.
Cultural References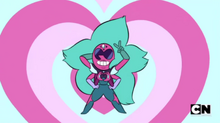 When the 3 Gems fuse into Alexandrite, she makes a pose with a background similar to that of the Powerpuff Girls franchise, where a heart background is seen with the girls posing at the end of each episode.
The short, as well as "How Are Gems Made?" and "What Are Gems?", is a homage to the Gunbuster OVA called "Science Lessons".[1]
Errors
While Garnet was fusing, Ruby and Sapphire's gems switch.
Garnet's/Ruby and Sapphire's gemstones on Alexandrite are on the bottom set of arms instead of the top ones.

However, there is no rule stating that multi-limbed fusions need to keep their gemstones on the same pair of limbs after every regeneration/re-fusion.

When fusing into Alexandrite, Amethyst's Gem goes where Ruby's should be, while Ruby's goes where Amethyst's should be.
Transcript
View the episode's transcript here.
Gallery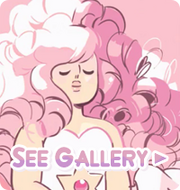 References