Jurassic World: Dominion Dominates Fandom Wikis - The Loop
Play Sound
G.U.Y.S. (Guys Under Your Supervision) are a set of collectible toys in Beach City. They debuted in the episode "Onion Trade". They are sold at the G.U.Y.S. dispenser in the Funland Arcade. Ranger Guy is the rarest figurine, and Dave Guy is the most common one. Both Onion and Steven are collectors of G.U.Y.S., and G.A.L.S. and B.O.Y.S. exist as spinoffs.
Known G.U.Y.S.
Apple Guy
Cat Guy
Chocolate Guy
Construction Guy
Cop Guy
Dave Guy
Eye Guy
Invisible Guy
Jagged Guy
Lady Guy
Ninja Guy
Ranger Guy
Reception
Steven recalls memories of a day with his father who won a G.U.Y.S. toy for him. Steven's favorite character is Ranger Guy; he states that it is his favorite mostly due to the memories attached to it rather than because of the toy itself.
B.O.Y.S.
B.O.Y.S. (Boys On Your Shelf) are collectible toys made out of pewter that are similar to G.U.Y.S. According to Ronaldo Fryman, "Kids collect G.U.Y.S., but men collect B.O.Y.S.!"[1]
Known B.O.Y.S.
Bat-Boy
Bad-Boy
Fly-Boy
Pretty-Boy
Baby-Boy
Big-Boy
Paper-Boy
Beach-Boy
Bell-Boy
Momma's-Boy
Bus-Boy
Po' Boy
American-Boy
Golden Boy
Pony-Boy
Beastie-Boy
A Nice Jewish Boy
Trivia
When Steven inserted multiple coins to get another Ranger Guy, the machine kept giving him Dave Guy until it ran out of G.U.Y.S., implying Ranger Guy is rare while Dave Guy is incredibly common.

According to Steven, Dave Guy is an accountant who enjoys doing taxes.
Ranger Guy used to be a doctor, as stated by Steven.
Steven also owns Ninja Guy and Construction Guy.

G.A.L.S. are the female counterparts of G.U.Y.S., as seen in "Onion Friend".

As shown in the same episode, Onion owns an Invisible Guy container, that appears to be, comically, an empty container.
Onion also owns a rare red variant of Ninja Guy.

According to Matt Burnett, G.U.Y.S. are trendy collectibles from the eighties, currently back in production as part of an 80s nostalgia wave.[2]
One of the G.U.Y.S has a head shape similar to Larimar's .
Ian Jones Quartey's original concept for G.U.Y.S. was folded into his own show, OK K.O.! Let's Be Heroes.[3]
Cultural References
Gallery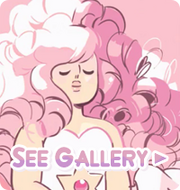 References