"Greg's Van" is Greg's trademark vehicle from his touring days as a one-man band. It made its first appearance in "Laser Light Cannon" when Steven was banging on it to wake Greg up.
Appearance
Greg's van is a white mid-1970's Dodge Tradesman with an elaborate custom paint job; an outer-space mural combined with a purple "Mr. Universe" logo and red, orange, and blue lines. The interior contains a powerful sound system as shown in "Laser Light Cannon", "Ocean Gem", and "The Return". It's customized with enough hardware to act as a mobile sound studio as revealed in "The Message."
History
Acting as the "tour bus" for Greg's one-man band in his youth, it is clear that the van has been around and a part of Greg's life for a long time. Despite owning a car wash complete with an office he could live in, he chooses to live out of his van -- a sign of the sentimental value he places in the vehicle. In "Steven and the Stevens", as his car wash catches on fire, he doesn't attempt to fight the fire, but rather rushes away screaming, "Gotta save the van!" showing that he values its safety higher than that of his business. Despite this, the van has been severely damaged, or even almost entirely demolished, on several occasions and each time it visibly distresses Greg.
Episode Appearances
Trivia
Greg's song "Let Me Drive My Van into Your Heart" is a reference and tribute to his beloved vehicle.
Greg's van has been driven, repaired, and destroyed on multiple occasions.
Marty is the third character in the series besides Greg and Pearl known to have driven the van as shown in "Story for Steven".
Greg's Van acted as a mobile shop for all his merchandise during his musical career. He had CDs called Space Train to the Cosmos, Mr. Universe Shirts, and other items packed in the back of the van.
Gallery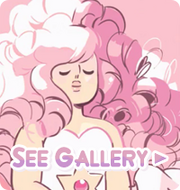 Community content is available under
CC-BY-SA
unless otherwise noted.