Template:Greg Universe "Greg Universe" is Steven's father who runs a local carwash and was previously involved in a romantic relationship with Rose Quartz.
Appearance
Greg appears as a plump man with a beige beard surrounding his mouth. Greg has taupe hair and eyes, with hair grown past his shoulders, and a large bald spot on the top of his head. He usually wears white tank tops, with long or short gray pants. He has a tan line on his shoulders and feet. (From his slippers, and possibly a shirt he wore before). Greg's skin color is a peachy color, with the tan line spots being a light apricot color. He wears teal flip-flops, although he tends to go barefoot. In "Winter Forecast", he wears a purple dress-shirt with pinkish plum spots over his tank, a blue baseball cap with a red underside, and brown footwear. When he was younger, he bore a striking resemblance to Steven, but had earring pieces, longer hair that flowed past his waist, a sleeveless black shirt with a star on it, and jeans with light blue sandals.
Description
Greg Universe was once a traveling musician and a one-man band known as "Mr. Universe". Once he played a concert in Beach City, and the only person who came to the concert was Rose Quartz.  After that they spent all their time together and eventually started a romantic relationship until Rose gave up her physical form to give birth to Steven. He has since settled down in Beach City where he lives out of his van and owns a local car wash. Greg is an easy-going guy; his catchphrase is "If every porkchop were perfect, we wouldn't have hot dogs."
He seems to be a little uncomfortable in dealing with Gem powers, which he refers to as "magic stuff." He chooses to avoid the magic situations, unless Steven asks for help from him. Greg also appears to have some mechanical skills as shown in "Space Race", where he built Steven a "rocket", and also helped Pearl build her rocket, although it should be noted Pearl did most of the work.
Major Appearances
Minor Appearances
Outfits
| Image | Description | Appearance(s) |
| --- | --- | --- |
| | He wears a green turtleneck sweater, brownish orange jacket, shorts, and sandals. | "Fusion Cuisine" |
| | He wears a ivory white colored sweater with cherry spots, ripped blue jeans, and sneakers. | "Winter Forecast" |
Relationships
Steven Universe
Greg is the father of Steven Universe. The two have a good father-son relationship, however Greg seems to be trying to make things up to Steven. This may be because he doesn't believe himself to be the best father. In the episode "Laser Light Cannon" when Rose's old light cannon that Greg supplies to Steven and the Crystal Gems doesn't work at first, he says "It's okay, Steven! We'll figure out something else. Something even better!"
Even though Steven is his son and Greg was in a romantic relationship with Rose who also had the power of the gems, he is still weirded out (and maybe even scared) by the magic happenings that occur. However, even with his lack of understanding for these events, he always comes to his son's aid when he is needed (as seen when Steven turns into a cat monster in "Cat Fingers").
Greg isn't the current guardian of Steven. While Steven lives with the members of the Crystal Gems, Greg remains in his van that he lives in near the car wash. However, even though they don't live together, Steven seems to visit Greg on a regular basis (as seen in the episode "Cat Fingers" when Steven helps out at the car wash).
Crystal Gems
The Members of the Crystal Gems rarely interact with Greg, even though he is Steven's father and the partner of former Crystal Gems member: Rose Quartz. The reason behind this lack of communication is because even though they think Greg is nice, they think he is, as Amethyst describes it, "kind of a mess." Due to this fact, they advised Greg to stay out of "magical matters," as they were much more capable than him. Greg seems not to mind as he, like most humans, seem apprehensive if not terrified of "magic Gem stuff." However, even with their belief in Greg's questionable reliability, Greg has come to their aid when he is needed (as seen in "Laser Light Cannon") but so far this seems only because his son asked him to.
Both Greg and the Gems also seem uncomfortable around each other due to the circumstances surrounding Steven's birth, and consequently Rose's "death". In "Maximum Capacity," Greg and Amethyst reveal that they were once very good friends while Rose was around but their friendship didn't last after Rose "died." Amethyst may partially blame Greg for her demise as she uses her shape-shifting powers to turn into Rose thus tormenting him. In "The Message," it is revealed that Greg is deeply saddened and hurt by the Gems constantly patronizing him, not thinking that he can offer any real help with their "magical matters." He expresses these feelings through a song about how all he wants is their approval and he has a very high opinion of the Gems.
Recently, it seems that the Crystal Gems and Greg have warmed up to each other, especially Greg and Amethyst.
In an in-character interview with Newsarama, Greg notes that "the Gems didn't know much about raising a baby. That I get, I had that covered. But I don't know much about being a Gem." This is likely one of the reasons he and Steven no longer live together.
Rose Quartz
Rose Quartz was the romantic partner to Greg before she gave up her physical form to bring Steven into existence. Not much else is known about Rose's relationship with Greg except for they met when she was the only attendee at one of Greg's concerts in Beach City back when he was a one-man band. Greg seems to consider himself very lucky to have met Rose. Greg was also heard saying in the episode "Laser Light Cannon":  "I don't know what a magical lady like that ever saw in a plain old dope like me..."
Mr. & Mrs. Maheswaran
Greg desperately want to come off as a good, responsible parent in the eyes of Connie's parents and makes every effort to earn their approval, with mixed results: in one possible future in "Winter Forecast" he walked the children home to Connie's through a blizzard because he thought that was what a responsible parent would do. This ended up only angering her parents as Connie caught a cold in the process. In another possible future in the same episode where he did manage to drive Connie home in time, her parents were very welcoming towards the Universes (even inviting them to stay the night to avoid driving home during the raging blizzard) indicating that as long as he doesn't make a mess of things they have warmed up towards him and Steven.
Greg's original manager when he was still the one-man musician "Mr. Universe". He was very exploitative of Greg, deciding every single move he made as a musician, and even taking 75 percent of his earnings. After telling Greg that he was just a "spaced out kid"(while almost crashing Greg's van) they had a falling out and Greg went to Rose, presumably beginning his life in Beach City. While Greg initially bluntly states that Marty is "dead to him", he is glad for their falling out as it made him stay in Beach City, and at the conclusion of his story to Steven he realizes that he has Marty to thank giving him the chance to meet Rose and puts the photo of himself and Marty up on a shelf in the van.
Trivia
Gallery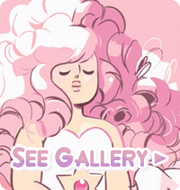 Community content is available under
CC-BY-SA
unless otherwise noted.