"

But you, you're supposed to change. You're never the same even moment to moment — you're allowed and expected to invent who you are. What an incredible power — the ability to "grow up."

"
—Rose Quartz
"Greg the Babysitter" is the 16th episode of the third season of Steven Universe and the 94th episode overall.
Official Synopsis
Steven learns the tale of how Greg came to work at the car wash.[3]
Plot
The episode begins with Steven and Greg working at the car wash. Greg is surprised they already had two customers at that day and says that it has not done that great since 15 years ago, when a 'mud-nado' struck. Steven is surprised that Greg had this job longer than he has been alive, and asks how Greg got the job in the first place. Greg starts to tell him but Steven interrupts him, gets the ukulele and tells Greg to sing him the story. Greg makes a remark about how all his flashbacks have always begun with a song, but begins to sing anyway, cuing a flashback.
We see a compilation of Greg and Rose having fun when Greg realizes that he needs money. The song ends with him sitting on a road, singing for money. Seeing that he didn't get much money, he goes to Vidalia's house. She lets him in and we see her trying to feed her baby, Sour Cream, with mushed-up carrots. Greg comes in and eats cereal. After some small talk with Vidalia, he goes into the living room and starts watching T.V. He watches a commercial for Li'l Butler on TV which makes him laugh so hard that he spills all the milk on his clothes and Vidalia's couch. The scene cuts to Vidalia and Greg in the washing room and Vidalia offering Greg to wash his shirt. Greg notices the shirt she is wearing, to which Vidalia responds that it is her uniform for her new job at the T-Shirt shop, which starts today. Shortly after that, the telephone rings and Vidalia answers it. After the phone call is over she tells Greg that the babysitter who is supposed to look after Sour Cream canceled and asks him if he could do it to which he agrees. Later, Vidalia goes to work and tells Greg that she will destroy him if something happens to Sour Cream.
Greg takes baby Sour Cream to the beach and puts sunscreen and sunglasses on him. Suddenly, Rose comes floating by and is pleasantly surprised by the baby. She asks where the "mini-human" came from and if Greg made it. Greg introduces Sour Cream to Rose and the two show him how to have fun at the beach. The scene cuts to the three lying at the beach and Rose telling Greg that it was hard for her to figure out that Sour Cream and Greg are the same species. She says that she admires humans for the ability to grow up and inventing their own personality while Gems stay the way they are forever, having a reason to exist and knowing who they are going to be. Greg, inspired by her words, wants to write them down for a new song and asks Rose if she could watch over Sour Cream for a while.
When he comes back he notices that Rose and Sour Cream are gone and begins to panic. He runs through Beach City searching for them with no results. Eventually, he runs into Beach City Funland and finds Rose. He then notices that Sour Cream isn't there and says to Rose that he thought she was going to watch him. She then replies to him that she watched Sour Cream climb to the top of a Ferris Wheel. Greg panics and hurries himself to climb the wheel as fast as he can. He then notices how high he is, starts getting dizzy, and asks Rose if she could set the wheel in motion in-order for the two to get down. She pulls a lever which sets the wheel in motion but Greg says it's too fast for him. Rose tries slowing it down the Ferris wheel but breaks the lever which makes the wheel spin even faster. She then angrily smashes the control booth which makes the wheel spin incredibly fast. Rose then tries to hold on the wheel manually, thereby sending Greg and Sour Cream flying into the air. Rose rips off one of the gondolas, jumps into the sky, and catches them. Rose makes sure Greg is alright just to relieve him about Sour Cream's safety. Greg tells Rose that she shouldn't let Sour Cream do anything he wants. Rose then asks why it is okay for Greg to do everything he wants and he's fine, Greg replies that he isn't a baby and doesn't need someone to help him. He then notices that he does need someone to help him and states that he's a "baby".
In the evening, Greg returns Sour Cream to Vidalia and thanks her for her support. He then strolls through Beach City, humming the melody of Let Me Drive My Van (into Your Heart). He eventually notices that It's a Wash is searching for new employees. The next day, we see Greg at his first day of his job, singing a slightly modified version of Let Me Drive My Van (into Your Heart).
The flashback ends and we see Greg telling Steven that growing up is something important and something you have to decide to do. Steven then asks what happened to Baby Sour Cream to which Greg replies "No one knows". We then see Sour Cream walking by, ending the episode.
Features
Characters
Objects
Locations
Music
Songs
Instrumental Songs
Trivia
Cultural References
Continuity
Transcript
View the episode's transcript here.
Gallery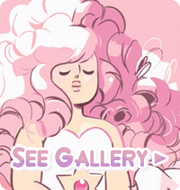 Videos
References