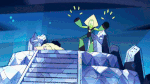 "You have to fix this!"
"Guidance" is the 2nd episode of Steven Universe Future and the 2nd episode overall.
Official Synopsis
Amethyst has been helping Little Homeschool Gems find jobs on the boardwalk, but Steven isn't sure about her approach.
Plot
TBA
Features
Characters
Objects
TBA
Locations
Music
Instrumental
Trivia
TBA
Cultural References
The scene where Smoky Quartz travels at a high speed to stop the malfunctioning rollercoaster, causing the surrounding environment to slow down, is a reference to the "Clock-Up" ability from the 2006 Japanese Tokusatsu series, Kamen Rider Kabuto, where the main characters of the series exhibit the same ability which enables them to travel at the speed of light while nearby objects in motion slow down to an extent.

Alternatively, it could also be a reference to DC Comics' Flash, whose speed has been depicted multiple times over the years in this manner, a phenomenon called Flashtime.
It also resembles the "Speed Gear" ability from Mega Man 11.
Continuity
TBA
Transcript
View the episode's transcript here.
Gallery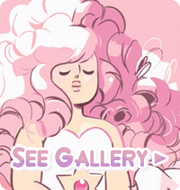 Video
References