Tags: apiedit, Visual edit

Line 30:
Line 30:
 

* [[Pearl]]

 

* [[Pearl]]

 

* [[Peridot]]

 

* [[Peridot]]

−

* [[Lapis Lazuli]]

+

* Lapis Lazuli

 

* [[Minor Characters/Gems#Ruby (Eyeball)|Several Rubies]]

 

* [[Minor Characters/Gems#Ruby (Eyeball)|Several Rubies]]

 

* [[Yellow Diamond]] (mentioned)

 

* [[Yellow Diamond]] (mentioned)

Line 57:
Line 57:
 

* This episode's name was first revealed in the episode listing on the Cartoon Network website.<ref>http://www.cartoonnetwork.com/video/steven-universe/episodes/season-2.html</ref>

 

* This episode's name was first revealed in the episode listing on the Cartoon Network website.<ref>http://www.cartoonnetwork.com/video/steven-universe/episodes/season-2.html</ref>

 

* Promotional content for the episode was first shown on Cartoon Network's mobile application, "[https://itunes.apple.com/us/app/cartoon-network-anything-micro/id920025790?mt=8 Cartoon Network Anything]."

 

* Promotional content for the episode was first shown on Cartoon Network's mobile application, "[https://itunes.apple.com/us/app/cartoon-network-anything-micro/id920025790?mt=8 Cartoon Network Anything]."

 
+

* Lapis's fake name is likely from the episode, "Ocean Gem" when Steven said, "No prob, Bob."

 
 
 

=== Cultural References ===

 

=== Cultural References ===
---
Revision as of 23:18, 2 June 2016
"

Don't worry Peridot. It's our sworn duty to protect anything that calls this planet home, and that includes clods like you.

"
—Garnet
"Hit the Diamond" is the 5th episode of the third season of Steven Universe and the 83rd episode overall.
Synopsis
Steven and the Gems engage in an old fashioned game of baseball. [1]
Plot
Steven and the Gems are amazed to see five Ruby soldiers sent by Yellow Diamond coming out of a tracking vessel. Garnet unfuses so that Ruby can infiltrate the group and discover their purpose, but she causes suspicions. To prevent them from searching the area and finding Peridot, Stevens proposes a baseball match: If they win, they can search the barn, but if they lose, they will leave forever. The first team consists of Steven, Pearl, Amethyst, Sapphire, and Lapis, all disguised as humans. The second team consists of the group of Rubies, one of which being the Ruby infiltrating them.
Features
Characters
Objects
Locations
Music
Trivia
This is the first time Garnet has been shown to voluntarily unfuse.
Sapphire's legs are shown for the first time.
Rubies are revealed to typically not be very intelligent:

Doc forgets to count herself when accounting for her Ruby troops, nor did the other Rubies notice, allowing for Ruby to easily pretend to be one of them.
They all believed that they needed to play baseball to search the barn.
They did not notice that the disguised Gems were using Gem abilities.
They were easily fooled by Steven's claims that Jasper, the "leader" of the Earth mission, is on Neptune, a planet 2.7 - 2.9 billion miles away.

This episode first premiered on Cartoon Network France.
This episode's name was first revealed in the episode listing on the Cartoon Network website.[2]
Promotional content for the episode was first shown on Cartoon Network's mobile application, "Cartoon Network Anything."
Lapis's fake name is likely from the episode, "Ocean Gem" when Steven said, "No prob, Bob."
Cultural References
"Hit the diamond" is a popular baseball term used when a player hits the home-plate diamond with their bat before swinging.
Continuity
The Ruby troops all don the same hairstyle as the Ruby guards in "The Answer".
Errors
Transcript
View the episode's transcript here.
Gallery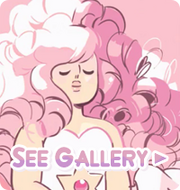 Videos
References
Community content is available under
CC-BY-SA
unless otherwise noted.