"

We do not run or shout in these hallways!

"
—"Gem Heist"
Holly Blue Agate is a Homeworld Gem under the command of Blue Diamond. She manages Pink Diamond's Zoo and its employees composed of Quartzes who give her a hard time due to, in her own words, incompetence.
Appearance
Holly Blue Agate has a powder blue complexion, off-white and light blue hair styled into two side buns, and steel blue eyes with visible pupils. Her gemstone is located on the back of her head.
She wears a dark blue top with a high collar, a blue shawl with a darker blue collar-like pattern and a blue diamond symbol, royal blue pants, and white heeled boots that go up to her thighs.
Personality
Honorable and sophisticated, Holly Blue Agate consistently shows effort in proving her loyalty to those higher than her. She also manages the base and its employees when Blue Diamond is not around, showing skill in leadership and management if only being rough and rude to the Quartz Gems that inhabit the facility in the process.
However, because the Gem hierarchy is what usually helps Holly determine the amount of respect and trust she will give to a Gem, her loyalty can be exploited by the higher-class and have her point at the lower-class for caused situations. This is why she blames the Quartz Gems the most not only for their rank, but due to their origins from Earth, giving off an exaggerated idea of defectiveness and incompetence. This flaw is what results in Sapphire convincing Holly Blue of various oddities that occur, thanking her precognition, and let the quirks that the Crystal Gems would otherwise be caught for be irrelevant.
Abilities
Holly Blue Agate possesses traits and abilities that are common among all Gems.
Skillset
Leadership: Holly Blue Agate is shown to have a good understanding of management and protocol, allowing herself to manage the facility and keep the Quartzes that are employed there in good condition and with respectful attitudes to the higher-class.
Relationships
Holly Blue seems to be more kinder to Sapphire than any other gem she talk to. Treating her with more respect as Sapphire is in a higher gem class and this is problaby because of her predictions of the future.
Episode Appearances
| Image | Description |
| --- | --- |
| | Holly Blue Agate's gemstone is located on the back of her head. It features an inverted kite shaped facet and is shaped like a teardrop. |
Gemology
Holly Blue Agate vibrates to the number 2 and is associated with the astrological sign of Virgo.
Gallery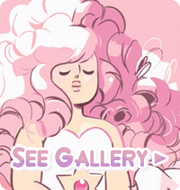 References
Community content is available under
CC-BY-SA
unless otherwise noted.