We're Getting Mutants in the MCU - The Loop
Play Sound
"How Are Gems Made?" (full title: "The Classroom Gems: How Are Gems Made?") is a short released on Cartoon Network's website. The short features Amethyst, who teaches the viewer and Steven about how Gems are made.
Synopsis
Amethyst explains how Gems are made.[1]
Plot
Amethyst and Garnet educate Steven on the true nature of the Kindergartens' Injectors and Gem lifecycles. Amethyst explains that Gems are created by Homeworld through Injectors. She also states that to emerge fully matured, as infancy and adolescence would be a disadvantage, Gems absorb all the available energy around them. Before they can explain any further, Pearl awkwardly interrupts and exclaims that this process of Gem production left many scars on the Earth. She also states that the Crystal Gems are doing whatever they can to counteract the damage that Homeworld dealt onto the planet. Before Pearl can make the situation even worse, Garnet escorts her off the screen. The video ends with Steven questioning if Gems could be babies, only to have a dunce cap fall on his head.
Characters
Trivia
This short confirms that Gems don't emerge as babies. Instead, the Kindergarten Injectors take the energy of the surrounding area to mature and strengthen the Gems in development.
This is the second time any Steven Universe character has officially been portrayed as a "chibi" version of themselves, the first being "What Are Gems?".

By extension, this is also the second "Classroom Gems" short after "What Are Gems?".
Cultural References
The short is a homage to the Gunbuster OVA Omake "Science Lessons".[2]

It is also a reference to how when parents often have "The Talk" about the birds and the bees with their children when they come of age. Usually, they start it off with this phrase, now considered cliché.
Transcript
View the episode's transcript here.
Gallery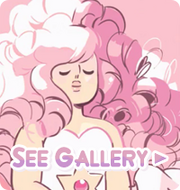 References