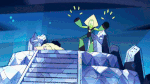 "You have to fix this!"
"

Yes, you hurt him, but this isn't the time to make it all about you! That is NOT helping! Maybe Steven would care how sad you are, because he always puts everyone else's feelings first! He can't do that for you right now because he needs US this time! We always had Steven when we needed him. But the only person who's never had Steven is Steven! He's always been there for us, so...how can we be there for him now?

"
—Connie
"I Am My Monster" is the 19th episode of Steven Universe Future and the 19th episode overall. It is the penultimate episode of the Steven Universe franchise and part 3 of the four-part series finale of Steven Universe Future. 
Official Synopsis
Everything is not fine.
Plot
TBA
Features
Characters
Objects
Locations
Music
Songs
Instrumental
Trivia
The episode's title is likely a reference to the episode "I Am My Mom".
This is the third episode to use the word "monster". The first two being "Monster Buddies", and "Monster Reunion" respectively.

Both episodes focused on Steven's relationship with Nephrite and corruption.

Steven becomes corrupted in this episode.
Cultural References
​ Steven's monster form is most likely a reference to Godzilla.
Steven's monster form may also be a reference to the Great Ape (Ozaru) forms of Goku and Gohan from the Dragon Ball franchise.
Continuity
This episode picks up immediately after "Everything's Fine".
 "True Kinda Love" is referenced by Garnet, when she said "He needs love.".

An instrumental version of the song can be heard in the background when Connie is giving her speech.

The Cluster makes its first appearance since "Reunited".
Errors
Transcript
View the episode's transcript here.
Gallery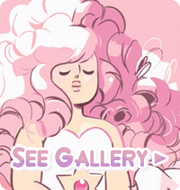 References