Jurassic World: Dominion Dominates Fandom Wikis - The Loop
Play Sound
This article is about the fictional character. You may be looking for the art director.
"

It's Kevin time!

"
—"Alone Together"
Click
here
to see more of Kevin's quotes.
Kevin is a character who made his debut in "Alone Together". He tried to get Stevonnie to dance with him before he knew Stevonnie was a fusion consisting of two children, Steven Universe, and Connie Maheswaran. Since then, Kevin has appeared to act as an antagonist to Steven and Connie.
Appearance
Kevin has short dark brown hair and dark brown eyes. In "Alone Together", he wears a reddish-brown jacket over a magenta red shirt with a white stripe down the middle, along with a white infinity scarf. He also wears dark-teal skinny jeans and short boots (the same color as his jacket). The colors of his outfit looked different in "Alone Together" because of the party color palette, due to which the colors being mostly the same as Stevonnie's outfit - additionally he is about the same height.
Personality
Kevin is a very condescending and narcissistic guy, and as such, thinks very highly of himself. This is emphasized when he flirts with Stevonnie, saying that they were "angels among garbage people". He is also inconsiderate, completely ignoring the fact that Stevonnie did not like him and wanted to be left alone. He is also quick-tempered, as seen when Stevonnie ignored his various sarcastic remarks during the race in "Beach City Drift". Kevin is shown to be sadistic, telling Stevonnie that he is always a jerk because he has a sick little brother, but then says that is a lie and explains that acting like a jerk is funny to him.
Kevin appears to adore being in the spotlight. In order to have people remember that he throws the best party, Kevin invited Steven and Connie to one of his parties in "Kevin Party" with the hopes of them fusing into Stevonnie, unaware that the two weren't talking to each other at that time. When he finds this out, he gives Steven manipulative advice to win her back, which involves ignoring Connie at the party in an attempt to show her that Steven is perfectly fine without her, so that she'll miss him enough to come to him. Kevin successfully manipulates Steven until the latter finally realizes that Kevin's advice is wrong.
During this time, Kevin advises Steven not to dump his "emotional honesty face" on Connie, since that might freak her out, and "it'll be Sabina all over again". Steven questions who Sabina is and Kevin immediately begins blushing, implying that at some point in the past, Kevin was more of an emotional person but got his heart broken for being too sensitive (which could also explain his present insensitive personality).
History
Kevin first appeared at a rave hosted by Sour Cream, where he initially appeared disinterested in the affair. After seeing Stevonnie dance, he advanced on them, showing his own dance moves while pressuring them to dance with him. After Stevonnie ran to a wall to breathe, Kevin continued to pressure them into dancing with him, which Stevonnie angrily agrees to before dancing so furiously they split into Steven Universe and Connie Maheswaran, which makes Kevin walk away in shock.
Kevin drives up to the "It's a Wash" in his fancy sports car where he is met with an angry reaction by Steven. Later at the mountain pass racecourse, he meets Stevonnie again and remembers who they are, and accepts a proposed challenge for a race from them. During the race, Kevin taunts them mercilessly and fabricates a fake story about having a sick little brother in response to Stevonnie asking him why he is such a jerk. After gaining Stevonnie's sympathy towards his situation, he reveals the false nature of this story and states that he only acts the way he does because he thinks it is funny. After beating Stevonnie, he appears initially haughty, right before Stevonnie graciously accepts defeat. Kevin then chases after their car yelling that they were obsessed with him.
Kevin invites Steven and Connie to his party, claiming he needs the coolest teen he knows, Stevonnie, at his party. Kevin attempts to help Steven get Connie's attention by suggesting he purposefully ignore her. Eventually, Steven and Connie make up with each other and leave the party without forming Stevonnie, which leaves Kevin angry.
Relationships
Kevin is at first attracted to Stevonnie and he is the first and only person to offer to dance with them at the rave. When they decline, he constantly badgers them until they finally agree. When they start dancing, he is shown to be freaked out by Stevonnie's dancing, and then flees from the warehouse rave upon learning that Stevonnie is two children.
In "Beach City Drift", Kevin acts rude and condescending towards Stevonnie as he claims that they were obsessed with him first calmly, then frantically when they lost gracefully.
Kevin is annoyed by Steven and Connie, only using them to hangout with Stevonnie. In "Kevin Party", Kevin gives Steven advice so that he can make up with Connie and the two can fuse into Stevonnie for his party. Throughout the episode, Kevin shows that he has no respect for Steven, referring to him as a seven-year-old. He also referred to Steven and Connie as a "couple of sad kids", implying that he has no respect for Connie either.
Not much is known about Kevin's and Sour Cream's relationship except that Kevin is possibly one of Sour Cream's "friends on the internet" since he was invited to the party.
Others
Jenny lost to him in "Beach City Drift", and Ronaldo says that he is the worst.
Episode Appearances
Trivia
In response to a tweet asking if "the third season be even better than the second one", Matt Burnett responded yes, stating that Kevin would be in it.[1] Kevin later appeared in "Beach City Drift", confirming this. Burnett has also stated on many occasions through his Twitter that Kevin is his favorite character.
Kevin's voice actor, Andrew Kishino, previously did the voice of Doug MacFarland and Mitsuru Shinehara in the Regular Show episodes "World's Best Boss" and "Fool Me Twice" respectively.

Coincidentally, all three characters are antagonists in their respective shows.

As stated in "Kevin Party", Kevin is allergic to dogs (though he confuses Lion for one).
If you just use the pronunciation of the syllables, Kevin is an alternate way of combining Steven and Connie's names, it is unknown if this was intentional or not.
Kevin is the only person that Steven says he hates.
According to the writers, the reason his phone is a BlackBerry is because of the tactile click.[citation needed]
Gallery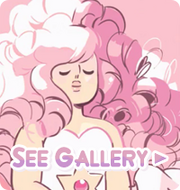 References