Jurassic World: Dominion Dominates Fandom Wikis - The Loop
Play Sound
This article is about the episode. You may be looking for the soundtrack.
"

You're not dying to talk to her because you're not dying at all... you're living. Make her want that life with you.

"
—Kevin
"Kevin Party" is the 10th episode of the fifth season of Steven Universe and the 138th episode overall.[2]
Official Synopsis
Kevin is throwing a party, and Steven is invited.[3]
Plot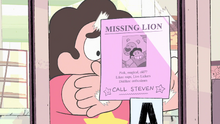 The episode begins with Steven at Fish Stew Pizza, putting up missing posters of Lion, whom he hasn't seen since he left with Connie a few weeks prior, in the window. He leaves and heads out onto the boardwalk, where Kevin's car screeches to a halt before him.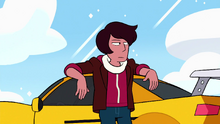 Kevin gets out and leans against the car, asking Steven what he's doing that Saturday. Steven ignores him and goes to retrieve the fliers he dropped. Kevin mentions he is throwing a party for all the "cool kids" to attend, but one hasn't yet. Steven thinks Kevin is talking about him, only to realize that this is about bringing Stevonnie back. Kevin continues to pester Steven, admitting to him that Stevonnie is a lot cooler than he is and that he wants them to attend the party. Steven refuses until Kevin mentions "inviting the other kid for nothing"; realizing he means Connie, Steven decides to accept the invitation. They exchange contact information and Kevin drives off.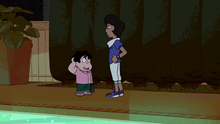 That Saturday night, Steven arrives at Kevin's party late. Kevin promptly tosses the snacks that Steven brought along, saying that the party was already lame enough. He reiterates that if Stevonnie were to make an appearance, it would make the party one people would remember.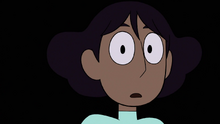 Steven then notices Lion in a group of people socializing, thinking that Kevin had him the whole time before Lion turns around and moves to reveal Connie, sporting a new shorter haircut, and talking with the other party guests. She and Steven both notice each other, prompting Steven to hide behind Kevin, where he begins to soliloquize over how different she looks since he last saw her, and seemingly taking it as a sign that maybe she's moved on from him. Kevin interprets that they have "broken up", and gets angry with Steven for not mentioning it. Steven, overwhelmed with confusion and fear, initially decides to leave the party without talking to Connie, but Kevin stops him and decides to help.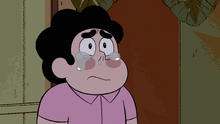 Overcome with regret and emotions, Steven tries to go apologize to Connie before being stopped by Kevin, who pulls him aside and tells him that being too outright with his emotions will only scare her off as if speaking from experience. Kevin then goes on to suggest that he play it cool and pretend that he doesn't notice her and that his life is going well without her just as hers seems to be without him, so that way she will come to him, even suggesting Steven don a new cool wardrobe. Desperate and unsure of what else to do at this point, Steven decides to take Kevin's advice.
Throughout the party, Steven and Connie remain on opposite sides of the pool, socializing with the guests. During this time, Connie tries several times to catch Steven's attention in the hopes that they can finally reunite and talk things out, but following Kevin's advice, he acts as if he doesn't notice her and continues to hang out with Kevin and the other guests instead, eventually agitating her to the point where she distraughtly retreats into a corner.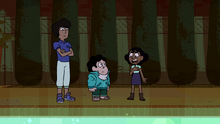 After a while, Kevin suggests he talk to her briefly, and let her know how he's been "living" without her. The two exchange awkward words and Steven rushes back to Kevin, telling him that it went terribly. Connie then angrily storms over and demands an explanation from Steven; she goes on to say that she came to the party hoping they could finally work out their problems, but he has completely ignored her in favor of Kevin the entire time, and she now assumes that he has replaced her with Kevin as his best friend, which they both vehemently try to deny. She then resignedly tells Steven that she's glad to see that he's doing well without her in his life and dejectedly goes to leave, much to both Steven and Kevin's dismay.
Steven rushes after Connie and stops her before she can mount Lion to leave. She explains that she wasn't actually ignoring him and that she just needed time to think. She eventually decided it was best to talk things out in person, but by the time she visited his house to try, he had gone on vacation, and she didn't get another chance until encountering Kevin sometime earlier; but now, she doesn't know what to do, say, or feel about their situation. Steven goes on to tell her that her anger over his surrender to Homeworld is completely valid and that he should have been more thoughtful of her feelings about the situation. He apologizes for giving himself up and letting her down, and the two tearfully hug and make up, joking that they both wanted to see each other so bad they associated with Kevin and exchanging pleasantries.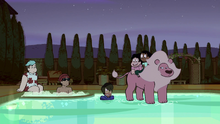 Seeing that the two made up, Kevin grabs a microphone and announces that Stevonnie will be appearing. However, the two mount up on Lion and take their leave, Steven thanking Kevin for the help. Kevin gets angry, saying that in exchange for his help they owe it to him to have Stevonnie make an appearance. The two ignore him and compliment him on the party, but Kevin is still irate, shouting at them as they exit via Lion's magical gate.
Features
Characters
Objects
Vehicles
Locations
Music
Instrumental Songs
Trivia
Cultural References
Continuity
Errors
TBA
Transcript
View the episode's transcript here.
Gallery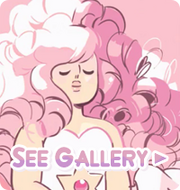 Videos
References