Doctor Strange in The Multiverse o Madness - The Loop
Play Sound
"

You are all running around like wild chickens!

"
—"Beach Party"
Click
here
to see more of Kofi Pizza's quotes.
Kofi Pizza is a resident of Beach City and the owner of his family's local business Fish Stew Pizza. He is the father of Kiki and Jenny, and he is the son of Nanefua. He debuted in the episode "Steven's Lion".
Appearance
Kofi has dark skin and brown eyes. He wears a pale sea-foam colored work shirt with a white apron, brown shorts, white socks, tan shoes, and has his dark-brown hair put up in a hairnet.
Personality
Kofi is the owner and proprietor of the family-ran Fish Stew Pizza. He is rather stern and very high-strung, especially about his business (though he has shown a mischievous side when joking about punishing his daughters over trivial things). He appears to have no time for antics but permits them. He speaks with a thick Ghanaian[1] accent and is not afraid to use his authority over his two daughters as both their boss and father.
Kofi's more authoritarian traits are sometimes displayed in extremes, as in "Restaurant Wars" his new customer service plan involved signing a heavy stack of contracts binding the customer to pledge their loyalty to the restaurant, as well as using a hot, branding iron to permanently mark his VIP customers.
History
Pre-Series
Kofi has been a restaurateur in Beach City for many years and was at one point in what was known as a "restaurant war" with Mr. Fryman and the Fry Shack for encroaching on his business and vice-versa. When both their restaurants were threatened by a new buffet restaurant, they put their differences aside to take on the new restaurant. They succeeded, and the restaurant closed and was bought by Suitcase Sam to make the store of the same name.
He is seen working at Fish Stew Pizza with Kiki.
He's mentioned by Jenny when she gossips to her firneds about how strict he is.
He complains about Garnet smashing the sign of his restaurant, later being somewhat forced into a day at the beach with his family and the Crystal Gems.
Kofi is seen in the crowd listening to Mayor Dewey's speech.
After Lapis Lazuli stole the ocean, he is seen looking shocked at what remained.
Along with the rest of the town, he is seen angers about the power outage.
After Steven tells everyone to leave, Kofi can be seen listening to him.
Kofi is seen briefly speaking with Mr. Fryman.
He is seen taking out the trash with Nanefua.
He is in the audience with his family watching Beach-a-Palooza.
Kofi is shown at the Big Donut.
Kofi along with the rest of his restraunt engage in a war with Beach Citywalk Fries, later making up with the help of Steven and the other Crystal Gems.
He gets mentioned multiple times by his daughters.
He's briefly seen carrying a bag of bread and other ingredients.
Along with many other citizens, he is seen cheering on Nanefua in her fight to be mayor.
A framed photo of him is seen with Fish Stew Pizza.
He attends Garnets's wedding.
He's at the Sadie Killer and the Suspects concert before Steven and the Diamonds come back to earth.
After Spinel's injector exploded, he and his family were saved by Alexandrite.
Kofi gives Bixbite a job at Fish Stew Pizza due to her expertise in slicing and dicing.
Kofi waves goodbye to Steven as he leaves Beach City.
Relationships
"

Kiki, why aren't you in here, working your shift?!

"
—Kofi Pizza, "Restaurant Wars"
One of his twin daughters and employees. He does not chastise her nearly as much as his other daughter, likely due to her hardworking and mature nature.
"

Jennifer! You touch that ball, you're grounded!

"
—Kofi Pizza, "Beach Party"
His other twin daughter and employee. Kofi does not like it when she slacks off at work but allows her to use his delivery car as her own personal vehicle. Though he allows her to roam freely outside of work, he is not afraid to use parental punishment such as grounding and taking away driving privileges.
"

Kofi, you are going to wake this fish from the dead with all the noise you're keeping. Oh, too late. *pretends to be the fish* Kofi, you so loud! Aaaahh! *sticks her tongue out* Bleeeeeh.

"
—Nanefua Pizza, "Beach Party"
His mother and employee. Though he is known to be high-strung and volatile, his mother is laid-back and carefree. Despite these personality differences, he fully respects his mother and still refers to her as "Mom".
"

Oh! I see how it is, when something breaks around here, you just leave it alone... JUST LIKE THE SIGN AT MY SHOP!

"
—Kofi Pizza, "Beach Party"
Though he recognizes magic, he does not fully understand it and often questions the Gems and their strange ways. Previously, he severely disliked their reckless behavior to the point of banning them from his restaurant and calling them a circus act. However, as of "Beach Party", after the Crystal Gems saved his family from the Giant Pufferfish, he seems to understand they do what they do to protect humans like himself and his family.
"

You're such a nice boy, Steven. Why do you hang out with those animals?

"
—Kofi Pizza, "Beach Party"
He is familiar with Steven but is unimpressed by his shenanigans. Regardless, Kofi is on good terms with Steven on account of the latter's friendly demeanor and frequent patronage at Fish Stew Pizza.
"

Fryman... infringing on my business?! I have been ready for this day!

"
—Kofi Pizza, "Restaurant Wars"
As fellow vendors of fast food, Kofi and Mr. Fryman have shared a rivalry, wary of the other infringing on his business. They have engaged in at least two "restaurant wars" in which each businessman attempts to outsell the other. Despite the enmity between them, Kofi and Mr. Fryman have shown they are willing to set aside their rivalry and work together under certain circumstances, such as when they cooperated to bring down The Everything Buffet. As of "Restaurant Wars", Kofi and Mr. Fryman appear to be on good terms, having agreed to not infringe on each other's business.
Episode Appearances
Trivia
According to Ian Jones-Quartey, both Kofi and Nanefua were born in Ghana, a nod to Jones-Quartey's heritage as the grandson of Theodosia Okoh, who famously designed the Ghanaian national flag.[2]

Coincidentally, Kofi Annan, who was the seventh Secretary-General of the United Nations (1997–2006), is from Ghana.

The voice Godfrey used for Kofi was previously used for Mr. Stubborn from an older Cartoon Network series, The Mr. Men Show, which ceased production four years before Steven Universe's premiere.
The name "Kofi" is a Ghanaian name meaning "born on Friday".
Gallery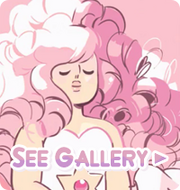 References