Template:Kofi "Kofi Pizza" is a minor character in Steven Universe, and made his debut in "Steven's Lion".
Appearance
Kofi has dark skin and brown eyes, he wears a pale sea-foam colored work shirt with a white apron, brown shorts, white socks, tan shoes, and has his hair put up in a hairnet.
Personality
Kofi is the owner and proprietor of the family ran Fish Stew Pizza. He is rather stern and very high-strung, especially about his business. Though he has shown a mischievous side when joking about punishing his daughters over trivial things He appears to have no time for antics but permits them. He speaks with a thick Ghanaian[1] accent and is not afraid to use his authority over his two daughters as both their boss and father.
Relationships
Family
One of his twin daughters and employees. He does not chastise her nearly as much as his other daughter, more than likely due to her hardworking nature.
His other twin daughter and employee. Kofi does not like it when she slacks off at work but allows her to use his delivery car as her own personal vehicle. Though he allows her to roam freely outside of work, he is not afraid to use parental punishment such as grounding and taking away driving privileges.
His mother and employee. Though he is known to be high-strung and volatile, his mother is laid-back and carefree. Despite the obvious personality differences, he fully respects his mother and still refers to her as "Mom".
Other
He is familiar with Steven, but is unimpressed by his shenanigans. He doesn't like the crowd he hangs out with (The Crystal Gems) as he says "Steven, you are such a nice boy, why do you hang out with those animals?" in "Beach Party."
Though he recognizes magic, he doesn't fully understand it and often questions the gems and their strange ways. Though once he severely disliked their reckless behavior to the point of banning them from the shop and calling them a circus act. However, as of "Beach Party" after saving his family from the Giant Pufferfish, he seems to understand they do what they do to protect humans like himself and his family.
Episode Appearances
Trivia
According to Ian Jones-Quartey, both Kofi and Nanefua were born in Ghana.

Coincidentally, Kofi Annan, who was the seventh Secretary-General of the United Nations (1997-2006), is from Ghana.

Kofi's voice is similar to Mr. Stubborn from The Mr. Men Show. This was another show voice actor Godfrey used to work on, on Cartoon Network.
The name "Kofi" means "born on Friday".
Gallery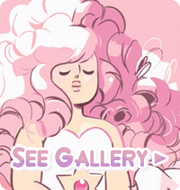 References