Jurassic World: Dominion Dominates Fandom Wikis - The Loop
Play Sound
"

You really expect us to dance and sing like Pearls? Forget it, Steven Universe. You've already got a Lapis doing what you want, and look how dull it's made her. Or was she always this pitiful?

"
—"Why So Blue?"
Click
here
to see more of "Mean" Lapis's quotes.
Lapis Lazuli, also known as "Mean" Lapis in the credits, is a Homeworld Gem who debuted in "Why So Blue?". Alongside a navel-gem Lapis Lazuli, the two were still terraforming planets even after Steven's message of dismantling Homeworld's oppressive empire. While in the end "Nice" Lapis went to Earth and enrolled in Little Homeschool, "Mean" Lapis stayed behind, with her current whereabouts being unknown.
Appearance
"Mean" Lapis has light azure blue skin as well as medium-blue hair that is styled in a short, curly bob with flat bangs. Her outfit consists of a blue top with dark blue details, as well as a blue diamond insignia in a different shade of blue. She also has a long blue skirt, blue eyes, and is barefoot. Her gemstone is located on her left shoulder.
Personality
"Mean" Lapis was originally completely bought into the idea of destroying worlds for fun, alongside her partner. After Steven and Lapis Lazuli showed her dancing, she became embarrassed, disgusted, and judgemental towards her partner for becoming warmer on the idea of living peacefully. After the Crystal Gem Lapis fought against the other two Lapides, "Mean" and "Nice" Lapis were willing to serve Lapis as if she were their Diamond. After Steven and the Crystal Gem Lapis go back to Little Homeschool, "Nice" Lapis comes along by following Steven and Lapis. However, at the end of the episode, "Mean" Lapis is nowhere to be seen, hinting that she may not want to live as peacefully as her partner does.
History
She and "Nice" Lapis are still terraforming the unnamed planet when Steven and Lapis arrive, having ignored the changes of Era 3. She is unwilling to change her ways and is dismissive of Steven and Lapis' attempts to demonstrate other ways of utilizing their hydrokinesis. She agrees to stop terraforming and leave the planet after Lapis overpowers them, stating how impressed she is with Lapis' show of strength. However, she also refuses to attend Little Homeschool, and does not reappear afterwards.
Abilities
"Mean" Lapis possesses standard Gem abilities and traits, such as bubbling, shapeshifting, fusion, regeneration, agelessness, and superhuman strength/durability.
Natural Abilities
Enhanced Strength: "Mean" Lapis has a notable superhuman strength, enabling her to use enough power to attack her enemies and targets. This was shown in "Why So Blue?".
Unique Abilities
Hydrokinesis: As a Lapis Lazuli, she holds the power to manipulate, move, model and modify water in any way she wants, in addition to being able to use it in countless ways. "Mean" Lapis has immense power over water and liquid material present in every organic environment. Like the Crystal Gem Lapis Lazuli, she can form water into various constructs that she can control, including hands to smite enemies or use as a platform, chains to entangle or trap enemies with, divide the sea to make a path, etc.

Water Generation: In addition to manipulating existing liquid, "Mean" Lapis can generate a certain amount of water from her gem. It is unknown whether the water is somehow stored within her gemstone, or if she simply condensed the water molecules in the air into a liquid form.
Water Wings: "Mean" Lapis can summon and remove water wing-like constructs, which can propel her at high velocities as an evasive maneuver or as a method of transportation. Her wings have allowed her to fly between planets and extraterrestrial environments.
Episode Appearances
Relationships
At first, "Mean" Lapis makes fun of her alongside "Nice" Lapis, yet after the fight between the Lapides, "Mean" Lapis seems to hold a level of respect for her.
At first, "Nice" and "Mean" Lapis think they should only half-listen to him since he is half-Diamond. After he gives "Nice" Lapis the brochure for Little Homeschool. At the end of the episode, this shows that only "Nice" Lapis attended Little Homeschool. On the other half, "Mean" Lapis refuses.
At first, "Mean" Lapis makes fun of Crystal Gem Lapis Lazuli, alongside her partner "Nice" Lapis. Crystal Gem Lapis Lazuli explains how creative they can get besides destroying worlds. While Lapis explains how creative they can get, both Steven and Lapis dance. This results in "Nice" Lapis beginning to dance while "Mean" Lapis signals her with a disgusted, uncomfortable, and embarrassed expression to stop her. Later in the episode, both Lapides participate in a battle with Crystal Gem Lapis. Both work as a duo together to attack her, only to be defeated. Judging by her absence when "Nice" Lapis went to Little Homeworld, it can be assumed that they had broken up with each other.
Trivia
"Mean" Lapis acts similarly to a stereotypical 'mean girl'. She pressures "Nice" Lapis and is dismissive and condescending towards Lapis. Additionally, "Nice" Lapis acts as a sort of 'follower' for her.
| Image | Description |
| --- | --- |
| | Lapis Lazuli's gemstone is located on her left shoulder. It appears to be cut like a pear cabochon. It has a silver ring, which is hidden inside her body. |
Gallery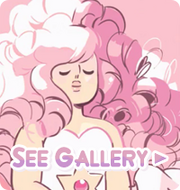 References