"

Wait, wait, wait, wait, wait. How can the thing we've always done just suddenly be wrong? At the very least, we've got to finish this world! We're almost done!

"
—"Why So Blue?"
Lapis Lazuli, also known as Nice Lapis in the credits, is a Homeworld Gem who debuted in "Why So Blue?". Alongside a shoulder-gem Lapis Lazuli, the two were still terraforming planets even after Steven's message of dismantling Homeworld's oppressive empire. She eventually decides to attend Little Homeschool.
Appearance
Lapis Lazuli has azure skin with golden freckles, as well as short dark blue hair that's tied in a ponytail. Her outfit consists of a blue top with dark blue details, as well as a blue diamond insignia in a lighter shade of blue. She also has a long blue skirt, blue eyes, and is barefoot. Her gemstone is located on her navel.
Personality
Lapis was originally completely bought into the idea of destroying worlds for fun, however after Steven and Lapis Lazuli showed her dancing, she became warmer on the idea of living peacefully, but didn't immediately change due to her partner's pressure and judgement over this. After the Crystal Gem Lapis fought them, she was shown to be very impressed with her, and, along with the other Homeworld Lapis, was willing to serve Lapis as if she were her Diamond. After Steven and the Crystal Gem Lapis go back to Little Homeschool, she goes after them, and decides to begin attending the school.
History
"Why So Blue?"
Nice Lapis makes her debut in the episode "Why So Blue?". She is shown to be destroying a planet alongside Mean Lapis even after the Gem empire was dismantled and terraforming was no longer needed. She is confronted by Steven and Lapis to stop terraforming the planet and try to convince her and Mean Lapis to come to Little Homeworld but they refuse. Lapis attempts to teach them how to express themselves, and while Nice Lapis is influenced by her for a brief moment she is shunned by Mean Lapis. After Lapis sings "Shining Through" Nice Lapis and Mean Lapis make fun of Lapis, Mean Lapis remarking that she wants them to "sing and dance like pearls?" Before the two continue to terraform. After a battle with Lapis, they agree to stop terraforming the planet. At the end of "Why So Blue?" Nice Lapis decides to visit Little Homeworld in interest of learning there.
Abilities
Lapis Lazuli possesses standard Gem abilities including fusion, superhuman strength/durability, and agelessness. She is exceptionally powerful, especially when she is near the ocean. She can also create objects out of water.
Natural Abilities
Enhanced Strength: Lapis has superhuman strength, enabling her to use enough power to attack her enemies. This was shown in "Why So Blue?" 
Unique Abilities
Hydrokinesis: Lapis Lazuli has immense power over water and liquid material. Like the Crystal Gem Lapis Lazuli, she can form water into various constructs that she can control, including hands to smite enemies or use as a platform, chains to entangle or trap enemies with, divide the sea to make a path.

Water Generation: In addition to manipulating existing liquid, Lapis can generate a certain amount of water from her gem. It is unknown whether the water is somehow stored within her gemstone, or if she simply condensed the water molecules in the air into a liquid form.
Water Wings: Lapis can summon and remove water wing-like constructs, which can propel her at high velocities as an evasive maneuver or as a method of transportation. Her wings have allowed her to fly between planets.
Episode Appearances
Relationships
At first, Nice Lapis makes fun of her alongside Mean Lapis, yet after the fight between the Lapises, Nice Lapis seems to hold a level of respect for her, and Lapis even welcomes her to Little Homeschool.
Nice Lapis seemed to enjoy terraforming with Mean Lapis, but when she shows her passion for dancing, it seemed like Mean Lapis was embarrassed by her.
Nice and Mean Lapis think they should only half-listen to him since he is half-Diamond. After he gives Nice Lapis the brochure for Little Homeschool, she accepted, showing that she might want to turn over a new leaf.
Trivia
She has gold freckles, a reference to gold specks on real-life lapis lazuli, which is often has Pyrite inclusions.
Gemstone
| Image | Description |
| --- | --- |
| | Lapis Lazuli's gemstone is located on her navel. It appears to be cut like a pear cabochon. It has a silver ring, which is hidden inside her body. |
Gallery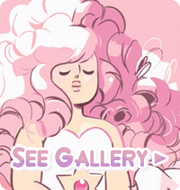 References