"Lars and the Cool Kids" is the fourteenth episode of season 1 of Steven Universe.
Plot
Steven and Lars get to hang out with the cool kids in town, but their teenage shenanigans get them into magical trouble.
Characters
Production Notes
TBA
Songs
TBA
Trivia
This was the first episode in which Lars was seen without Sadie
Kiki has a sister named Jenny
The snake on Lars shirt in this episode resembles the Pokemon Ekans.
Gallery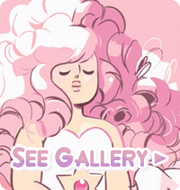 References