"Lars and the Cool Kids" was the fourteenth episode of season 1 of Steven Universe.
Synopsis
Steven and Lars get to hang out with the cool kids in town, but their teenage shenanigans get them into magical trouble.
Plot
Steven and the gems observe a lagoon with dangerous fast growing clinging moss. The moss originated from a near by hill but Roseplanted it there despite its danger and appearance, because she saw beauty in everything. To keep humans away until the moss could be properly dealt with, Pearl materializes some police tape and the gems cover the entrance. Before anyone can come up with a plan Steven goes to get something to eat.
He goes to the Fish Stew Pizza, and he sees Lars "chilling" outside. After showing his usual rudeness to Steven, Lars says that he's waiting for some "cool" kids inside to notice him. Steven sees them leaving the restaurant and ignoring Lars approaches the cool kids: Sour Cream,Jenny and Buck Dewey. Surprisingly, they think Steven is cool, and invite him and Lars to have a ride.
In the car, Steven impresses the cool kids by being himself. Lars struggles to gain their approval and so he directs his frustrations towards Steven. Eventually the group decides to check out Dead Man's Mouth, which turns out to be beginning. Despite Steven's attempts to keep the cool kids away and the police tape the cool kids jump into the water anyway.
Everybody but  Lars and Steven jump into the water because(Steven hugged Lars so he couldn't move)and the moss quickly attacks. The cool kids manage to get out of the water but when Steven and Lars try to pull off the mold it quickly regrows. Lars unfairly blames the situation on Steven and Rose Quartz, which causes Steven to angrily defend his mother and call Lars a jerk. Hoping that going to the hill will save the cool kids Lars and Steven drive them there. On the way, the mold begins to envelop the car and eventually Lars and Steven.
Miraculously, they make it to the top, however it seems to be to late and the moss fully grows over everyone. The sun rises and the moss blooms into beautiful flowers with a rose quartz in their center. The cool kids wake up and admire the flowers floating over Beach City. Steven claims that Lars brought them there and in thanks he offers Steven a very short lived high five.  
Characters
Production Notes
TBA
Songs
TBA
Trivia
This was the first episode in which Lars was seen without Sadie.
This is also Lars' first major role.
Kiki has a sister named Jenny.
Mayor Bill Dewey has a son named Buck Dewey.
The snake on Lars shirt resembles a character from the Pokemon franchise named Ekans.
The cool kids resemble Garnet, Amethyst, and Pearl.
This is the second episode where Garnet, Amethyst, and Pearl had minor appearances. 
The blooming flower pedals have a rose quartz in the middle of them.
This is the first episode where Lars openly tells Steven that he hates him and where Steven tells Lars that he is a jerk.
Lars seems to be on much better terms with Steven at the end of the episode.
This is the first time in the series that someone says a potentially bad word
Gallery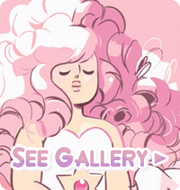 References