"Lars and the Cool Kids" was the fourteenth episode of season 1 of Steven Universe.
Synopsis
Steven and Lars get to hang out with the cool kids in town, but their teenage shenanigans get them into magical trouble.
Plot
Steven and the gems are watching a lagoon which hade some moss that Rose liked, but that was really dangerous because it wrapped you up, and they mention that she took it up a hill, and, though it was awful, she saw beauty in everything. They wanted humans away, so Pearl materializes some police tape and the gems cover the entrance (it was on some sort of roofless cavern) and then Steven says that he's hungry, and leaves.
He goes to the Fish Stew Pizza, and he sees Lars "chilling" outside, and asks him what is he doing. After showing his usual rudeness to Steven, he sais that he's waiting for some "cool" kids inside to notice him. Steven sees them going out of the restaurant and ignoring Lars, and talk to them. Surprisingly, they think Steven is cool, and invite him and Lars to have a ride.
In the car, Steven apears cooler than Lars, what makes him mad at Steven. After a few hours in the car, they decided to go to the lagoon of the beggining, and, obiously, they ignore the police tape.
Everybody but  Lars and Steven jump in (Steven huged Lars so he couldn't move) and the moss wraps up the kids. They manage them way out of the waterm but still the molder is all over them. Lars and Steven fight, because the first one unfairly blames it on Steven and his mum. They take them up the hill by car (Lars drove, but Steven had to use the stick because Lars couldn't). On the way, the molder stars wraping the hole car.
Miraculously, they make it to the top, but they can't take the bodies up to the very top because the molder is all over them too. The sun rises, and the moss becames into beautiful flowers with a rose quartz in their center. The cool kids wake up, and we can see that they consider Lars and Steven cool.
Characters
Production Notes
TBA
Songs
TBA
Trivia
This was the first episode in which Lars was seen without Sadie.
Kiki has a sister named Jenny.
The snake on Lars shirt resembles a character from the Pokemon franchise named Ekans.
The cool kids resemble Garnet, Amethyst, and Pearl. 
The blooming flower pedals have a rose quartz in the middle of them.
This is the first episode where Lars openly tells Steven that he hates him.
Gallery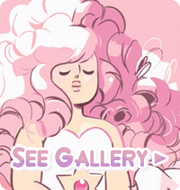 References
Community content is available under
CC-BY-SA
unless otherwise noted.