Template:Marty "Marty" is a character who used to be Greg's former manager, before Greg left him and his career for Rose Quartz. He made his debut in "Story for Steven".
Appearance
Marty appears as a middle-aged man, with short, platinum/grey/silver hair styled with spikes. He also has slate gray eyes and spiked teeth. He appears wearing a dark purple jacket over a blue-grey hoodie over a purple shirt. He also wears grey pants, black socks and light brown leather shoes.
Personality
Marty is shown to be insensitive, uncaring and selfish, as seen in "Story for Steven", during the concert at Beach City. When rather than manage Greg's merchandise booth like he was supposed to, he was shown "hanging out" with Vidalia at the back of the van. He is shown to be concerned only about himself and getting what he wants. He makes no excuses and doesn't try to hide the fact that he is only using Greg to get what he wants; mainly money, women, and fame. This is reflected in the fact that he spends most, if not all, of his time in Beach City with Vidalia and her friends yet he has no qualms about dumping and leaving her behind once the two have to move on with the Mr. Universe tour.
His attitude about using people for his own gain and pleasure is summed up in his reply to Greg when he tells him he wants to stay in Beach City with Rose: "See, Greg, this is your problem: You want one huge woman when you could have multiple smaller ones."
History
Marty is introduced as Greg's manager, and is left on the side of the road near the end of the episode. His current state is unknown.
Episode Appearances
Relationships
Marty was Greg's manager. He was very greedy, taking 75% of the profits. He was also very condescending to Greg, constantly berating and insulting him. He didn't even try to hide the fact that he was just using him. At the end of the episode, Greg is finally fed-up with Marty and chooses Rose over him, kicking Marty out of his van.
According to Greg, Marty is "dead to him". He does, however, admit that if it wasn't for Marty he wouldn't have had the chance to meet Rose; so at the end of the episode he puts up a picture of himself and Marty on the shelf in his van that also holds other meaningful photos.
Vidalia hooks-up with him as Greg is playing in Beach City. They attended a party with her friends together. Their relationship seems to have not been anything serious but rather a cheap fling, as Marty is quick to abandon her when he and Greg have to leave Beach City to continue the tour—which is a stark contrast to how Greg felt towards Rose. It's confirmed in Onion Friend that he is Sour Cream's father.
Trivia
Marty is the father of Sour Cream as revealed in "Onion Friend".
It is revealed that Amethyst doesn't think too highly of him, as she refers to him as "farty Marty."
When Marty said Vidalia's friends were wild and crazy he might have been referring to the crystal gems or just Amethyst and her old friends from the episode Friend Ship
Gallery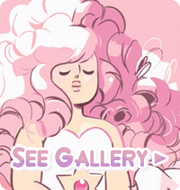 Community content is available under
CC-BY-SA
unless otherwise noted.