" Mirror Gem" is the 25th episode of Season 1 of Steven Universe and the first part of the two-part mid season finale of season 1[1][2].
Synopsis
Steven befriends a magical mirror that can mysteriously communicate with him.
Plot
Steven is talking to Connie on the phone and she tells him that they can hang out since school's out for summer vacation. Steven is confused about school so he gets Pearl to set it up. When Pearl finds out that school is about learning, she summons the Gem Mirror to try and teach him. She says that they found this at the Galaxy Warp, and it can show him any event in Gem history. They then try it out, but it doesn't  work, so Pearl leaves Steven with it.
Steven takes this mirror out to the beach and bumps into Lars and Sadie. Who are talking about summer vacation. Then Steven almost gets hit by mayor Dewey who is driving on the boardwalk. Steven finds out that it can communicate and plays with it all day. He soon comes home and tells the Gems that it talked to them. They are in shock that it can do that, then Garnet orders Steven to give it to her. The mirror then starts screaming ""No," which results in freaking out Steven. He then slaps Garnet and her visor falls off. Steven then runs out the door screaming down the beach.
Steven pleads with the mirror on what he can do to help it. The mirror shows him that he needs to take the gem out. When he does the water around he him forms a pattern and the mirror breaks. In front of him the gem is revealed to be Lapis Lazuli and asking why he helped her if he was a gem. The rest of the gems find them and pull their weapons. She remembers Garnet, Amethyst, and Pearl and attacks them, stating they knew she was trapped in the mirror on earth did nothing and doesn't even remember her. She pleads with Steven to follow her home. But before he can answer Garnet charges at her and Lapis walks in to the ocean. Steven is then grounded.
Characters
Production Notes
Songs
TBA
Continuity
Trivia
Lapis Lazuli is introduced as another gem.
The blue gem on the mirror appears to have a large crack.
This episode reveals that there is a place called Galaxy Warp.
This is the first part of the mid season finale, the second being "Ocean Gem".
The episode is paired with "Ocean Gem" to make a 30-minute long episode.
It's revealed that Steven doesn't really know what school is. The reason is unknown. It's possible that since the gems are not familiar with human culture, they might not even know what a school is.
Steven accidentally slaps Garnets visor off and her eyes are shown again. She also is shown angry at Steven for the first time in the series.
Greg traveling with the gems goes against how he said he cannot be involved with magic gem-stuff.
Gallery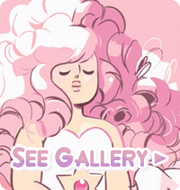 References
Community content is available under
CC-BY-SA
unless otherwise noted.