"

Okay Onion, let's do this. Whatever weird or horrible thing you have planned for me, I can take it.

"
—Steven
"Onion Friend" is the 16th episode of season 2 in Steven Universe, and aired in the third StevenBomb event as its 3rd episode.[1]
Synopsis
Steven and Amethyst take the opportunity to visit Onion's house and learn about his strange world. 
Plot
The episode begins with Steven making a bagel sandwich. He happily assembles all the ingredients into the sandwich, but hesitates to eat it, exclaiming that it requires a side. Amethyst arrives from the temple gate and Steven greets her. He asks if she has seen Garnet or Pearl, to which she somberly replies that she hasn't (implying that Garnet and Pearl are still not talking). Amethyst slowly walks to the couch and lays down. Steven finally decides what should go with his sandwich and goes for a bag of Chaaaaps, only to find Onion in his cupboard. Onion grabs the bag and runs away as Steven gives chase.
Steven eventually chases Onion down to a house and enters through the garage. When he does so, he is shocked to see paintings of Amethyst all over the garage. Later, Steven returns to the garage with Amethyst and tells her that it is possible that Onion is obsessed with her. A mysterious voice asks them who is there, and someone enters the garage with a double-barrel shotgun. Amethyst recognizes the figure as Vidalia, and Vidalia recognizes her as well. They run up and hug each other in a happy reunion. Steven is confused as to who Vidalia is and how Amethyst knows her. She knows Vidalia through Steven's dad and started hanging out with her, but left Greg out because Vidalia is cooler. Vidalia asks if that really is Steven, and says that he looks just like Greg, clarifying that she means in a positive light by saying that Greg used to be hot. Steven asks Vidalia if she painted all the pictures of Amethyst in the garage, and she confirms that she did, since Amethyst was her favorite model. She then asks whether or not Amethyst can still shapeshift, and Amethyst shape-shifts into a strange figure drawn on a picture. Vidalia gives a picture to Steven and she and Amethyst pose the way they do in the picture, asking if they look like the image of mischief. Amethyst teases her about her remark. Onion enters the garage and clings to Vidalia, to which Steven yells in surprise that she is Onion's mother. Vidalia says that Onion loves talking about Steven. Onion then whispers something to Vidalia, and she says that Onion wants to know if they want to stay for dinner. Steven seems reluctant, but Amethyst says they will stay.
Vidalia, Amethyst, Steven, Onion, and Sour Cream are seated at the dinner table. Amethyst finishes her meal and says that it's surprising how long it has been since they last had seen each other, remarking that she used to be bigger than Sour Cream, who is listening to his music and doing dancing hand motions. She asks Vidalia if she ever hears from Marty, to which she replies that she doesn't know where he is and doesn't care about him. It's only been her and Yellowtail. Steven is eating his meal and greets Sour Cream. Onion seems to be sculpting his mashed potatoes into something. Steven glares and Onion, and Onion then turns his plate around to reveal that he sculpted his mashed potatoes into a rough statue of Steven's head. Steven happily says that it's a statue of him, to which Onion disturbingly licks the back of the mashed potato stack. Steven glares at him again, and Onion throws up the mashed potatoes on the table. Steven sternly questions him, "Why do you hate food?"
Later, Vidalia and Amethyst begins to talk about Amethyst's recent life. She simply says that her life so far is boring, along with the other gems. Steven hastily says thanks Vidalia for the dinner and is ready to go, but Amethyst doesn't want to go anywhere. There is nothing else for them to do, and the party doesn't end until the next morning. Onion murmurs something to Vidalia, and she relays to Steven that Onion wants to show Steven around the house. Steven is visibly nervous at the idea, and when he looks at Onion, the lights begin to dim and faint music starts playing. The lights begin flickering, and Steven is terrified. Vidalia explains that whenever Sour Cream starts to DJ, he uses up all the electricity in the house. She is fine with this, but is thankful that Yellowtail isn't here, since it angers him. Onion destroys his plate of mashed potatoes, and Vidalia tells Steven that he is ready to show around the house. 
Onion and Steven arrive at Onion's room.  Onion starts bouncing on his bed, which confuses Steven since there is a trampoline in his room. A mouse crawls up to Steven's foot, and is happy to see that Onion apparently has a mouse room mate. Onion stops bouncing and quickly catches the mouse. Steven believes that the mouse is Onion's pet, and wants to help him get the mouse to an over-sized dark container. When Onion turns on the light in the container, Steven is shocked to see that the tank is inhabited by a snake. Onion wants Steven to feed the mouse to his snake, but Steven is unable to give the mouse to the snake, and gives the mouse to Onion instead, who then disposes of it. Onion turns on the television and puts in a video cassette. Steven recognizes that the video is set in a hospital, and recognizes Vidalia's voice, who says that she is ready. Steven quickly becomes terrified of what is happening in the video and covers his eyes, and Onion gives him the cassette case. Steven realizes that this is a recorded video of when Onion was being born. Onion then turns off the television. Onion carefully tears off a poster on his wall to reveal a ventilation duct. He signals Steven to come with him, but he simply gives up and walks out of the room.
Steven walks downstairs and tries calling to Amethyst to leave, but Amethyst is in the middle of a conversation with Vidalia. Steven then eavesdrops on them. Amethyst tells Vidalia that she has never seen Garnet as upset as she is right now, and Amethyst feels trapped at home. Vidalia understands her concern and relates to it, saying that her family doesn't always get along with each other. Yellowtail and Sour Cream are always against each other and this always drives Vidalia mad. When that happens, she always thinks of Amethyst, and how she could always go with the flow of any situation. Amethyst denies her assertion and claims that Vidalia was truly like that. Amethyst just felt like a dumb sponge following Vidalia everywhere. However, Vidalia states that Amethyst did everything she wanted to without caring about anything, which is why Vidalia looks up to her as an inspiration and painted pictures of her. Vidalia runs out of tea in her cup and goes to get some more while saying that she's happy the children are keeping themselves busy.
Steven returns to Onion's room, ready to face any horror Onion might have planned for him. He agrees to follow Onion through the air duct and crawls through with him. They eventually arrive at an empty room, which only has a carpet, strung lights and a chest. They go to the chest, and Onion opens the chest to reveal that it is full of G.U.Y.S. Steven is awed at Onions collection, citing the rare variant of some of the figures he had collected. Steven notices that the chest also has G.A.L.S., and lists all those he sees, getting more excited after each one he finds. He tries giving Onion back Explorer G.A.L. but Onion refuses, insisting that Steven keep the figure.
Amethyst, Steven, Vidalia, and Onion are standing out the front door of the house and it is night time. Steven and Amethyst are about to leave. Vidalia is thankful for Amethyst for visiting, and Amethyst says she could visit any time, or have Vidalia and Onion visit the Crystal Temple some day. Vidalia thinks that this is a great idea, and asks if Steven agrees to it. Steven looks at Onion, who slowly opens his mouth to reveal that he hid the mouse in his mouth the entire time rather than have it fed to the snake. The mouse scurries away, and Steven nervously says, "Yeah, we'll see!"
Features
Characters
Objects
Various Paintings of Amethyst
Vidalia's Shotgun
Photo of Amethyst and Vidalia
Locations
Music
Songs
Soundtracks
Trivia
This is the 3rd episode to air in StevenBomb 3, on July 15.
This is the second episode with Onion's name in the title, the first being "Onion Trade".
This is the first episode to feature Onion's house.
This episode features the first time Amethyst shape shifts since her regeneration in "Reformed".
This episode is symbolized in the promo art for the 3rd StevenBomb by a mouse.
One of Vidalia's paintings of Amethyst has her short hair and outfit as seen in "Story for Steven".
This episode is a collab between Katie Mitroff and Lamar Abrams, as Hellen Jo (Abram's former storyboarding partner) has moved on to other projects.
Vidalia is confirmed to have married Yellowtail and is the mother of Sour Cream and Onion.
Vidalia is shown to have drastically changed since "Story for Steven" and has lost her more dark, "rock" look.

The shape of her hair now very noticably resembles an onion, which is fitting considering a vidalia is a type of onion.

A double-barreled shotgun is shown being held by Vidalia in this episode, which isn't commonly shown in kids shows.

This marks the first time a real firearm is shown in Steven Universe.

Amethyst is seen as an inspiration to Vidalia.
This is Vidalia's first major role in an episode, her first appearance being in "Story for Steven".
The episode title, "Onion Friend", may be a play on "Old Friends" as that was the working title of this episode[3].
It is revealed in this episode that Onion has a collection of G.A.L.S. and G.U.Y.S.
In honor of the episode, the Crewniverse had noodles and butter[4].
It is revealed that Onion will whisper in his mom's ear even though he won't talk to anyone else. This may mean he has selective mutism.
Cultural References
Onion's secret room and its location resembles the hidden Speakeasy room at Pixar's headquarters.
The red variant of Ninja Guy resembles Quick Man from Mega Man 2.
One of the G.A.L.S. bears some resemblance to Rebecca Sugar, that being the Karen Gal.
Vidalia says that Amethyst is a rock, but she is a Gem, or a quartz, like a real and actual amethyst.
The Triangle Gal is a pink inverted triangle, which has been used as a Gay Rights symbol.
Onion owns a poster of The Door in his room; an obvious reference to the 1965 rock band The Doors.
The portrait of a surreal, shape-shifted Amethyst resembles Pablo Picasso's surreal cubist portraits.
The poster of Onion in a fetal position in his secret room resembles "The Starchild" from the film 2001: A Space Odyssey.
When Steven is climbing in the vent, the background movement resembles the manner of movement in Attack the Light.
Continuity
Errors
When Steven is chasing Onion out the door, Amethyst is not visible on the couch.
Vidalia is seen placing her shotgun down by the wall, but the gun disappears in the next shot.
At the table, Sour cream's plate seems to disappear when he starts raving. However, the plate returns back on the table once Sour Cream is in his room.
Vidalia is only seen wearing her wedding ring when she was talking about Yellowtail, anywhere else the ring is gone.
In Onion's secret room the light bulb chain seems to start at the outlet, though later on it's shown to start somewhere at the ceiling.
When Vidalia sets her teacup down, it is full, but after the screen cuts to Amethyst and then back to Vidalia, it is empty.
Transcript
View the episode's transcript here.
References
Gallery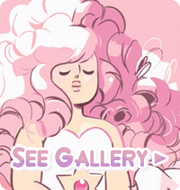 Video