"

I want what you want, what you want—want—want—want—

"
—Cloud Connie
"Open Book" is the 2nd episode of the second season in Steven Universe, and the 51st episode overall.
Synopsis
Steven and Connie want a new ending to a beloved book series they have recently read, so Steven takes them into Rose's Room to re-enact it.
Plot
After reading the last installment of the The Spirit Morph Saga series, Steven visually shows satisfaction of the ending. Connie asks for Steven's opinion of the ending. Steven doesn't know what to say in regards to what Connie may think, so he stalls by saying something else.
Connie expresses her opinion of the ending, disliking everything about it. Steven says that he agrees, and wishes that they could change the ending. His gem responds to his wish and opens Rose's Room. This gives Steven an idea.
They enter the room and Steven explains its magic. Steven turns into a character in the book after explaining that the room can overload. Connie then exclaims her wish to be the character Lisa. The room doesn't obey her command, however, as the room only listens to what Steven wants.
Steven asks for a suggestion and Connie requests a costume shop so she can dress up as the character she wishes to. After a few moments, Steven says that he wants to see her. Connie exits the shop in her costume.
Throughout their attempt in creating a new ending, Connie keeps asking for what Steven wants whenever Steven asks her what she wants, as he intended it to be all for her. After making some endings, Steven, once again, asks Connie what she thinks. She then asks again what Steven wants. Steven says that he's trying his hardest and asks Connie to not do what he wants. This causes Connie to break down, repeating the word "want". Steven soon realizes that this "Connie" is one he accidentally summoned (as the room listens to what Steven says he wants), and that the real Connie must still be in the costume shop. He undoes the creations, but is unable to un-summon the fake Connie, who says that he didn't want her to do what he wants.
Steven attempts to fly away on a Wind Lizard, but the fake Cloud Connie grabs its tail and pushes Steven off. They land near the costume shop where Connie is calling out for Steven. Steven is trapped under the fake Connie in a wedding dress who says she knows what Steven "really wants". Steven asks for help, and Connie has a short fight with her, but the fake Connie seems to ignore her presence, still wanting to trap Steven. Steven finally gives in and admits he likes the book's ending, and the fake Cloud Connie evaporates.
Connie is shocked and asks why he said he disliked it. Steven states that he didn't want Connie to think less of him. Connie says she doesn't think less of him, saying she cares more about Steven than a book. It ends with Connie and Steven exiting the temple discussing why Archimicarus "obviously" had feelings for Lisa. At the end, a drawing of Lisa and Archimicarus getting married, most likely drawn by Steven, is shown.
Features
Characters
Locations
Music
Production Notes
While the episode was originally the 45th episode of season 1, due to StevenBomb beginning season 2 prematurely, it was rescheduled into season 2 before its premiere had aired.
Trivia
Cultural References
Continuity 
Errors
Transcript
View the episode's transcript here.
Gallery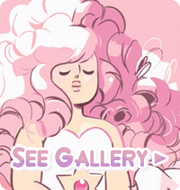 Videos
References
Community content is available under
CC-BY-SA
unless otherwise noted.