"Steven's Song Time" is an episode short available to watch on iTunes.
Synopsis
Steven teaches you how to play a new song he wrote!
Plot
The short opens with a sparkly title card that says "Steven's Song Time" in a font resembling Comic Sans, and a ribbon with music notes on it.
Steven welcomes the viewer to "Steven's Song Time". He explains that things have been pretty crazy lately, and he has a lot of hard to talk about feelings, and that he put them in a song. He puts up guitar tabs, complete with dots for fingers, so the viewer can play along. He says the title of the song (Still Not Giving Up), and proceeds to preform it.
He wipes a tear from his eye, and thanks the viewer for listening. He recommends that if the viewer has any difficult feelings, to try writing a song, and that he'd love to hear the song. He tells the viewer he loves them, waves goodbye, and the video ends.
Features
Characters
Objects
Locations
Music
Songs
Instrumental Songs
Trivia
This short has been released on iTunes. [1]
Cultural References
Steven putting up guitar tabs so the audience can learn how to play "Still Not Giving Up" is often used in instrumental tutorials on YouTube.
Continuity
Transcript
View the episode's transcript here.
Gallery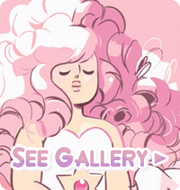 References