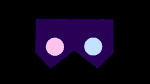 "I see so many possibilities for the future..."
This article contains information about unreleased content. Do not add to this page, unless you have a valid source, and do not add hypotheses to this article.
Steven Universe Future is a limited-series epilogue to Steven Universe taking place after Steven Universe: The Movie, which itself is two years after the original series.
Plot
After saving the universe, Steven is still at it, tying up every loose end. But as he runs out of other people's problems to solve, he'll finally have to face his own.[1]
Voice Cast
Main
Major Supporting
Supporting
Trivia
Ian Jones-Quartey confirmed on Twitter that Steven Universe Future is a new series and not the original show's Season Six.[2]
This series is an epilogue and has no release date yet.[3]
Becky Dreistadt (the Lead Character Designer of the movie) revealed on Twitter that she will be the Lead Character Designer on Steven Universe Future.[4]

Alex Myung (Background Designer for the movie) also revealed on Instagram that he worked as a Background Designer on the series.[5]
Videos
Gallery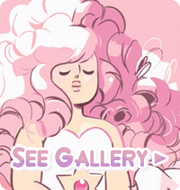 References
Community content is available under
CC-BY-SA
unless otherwise noted.