Jurassic World: Dominion Dominates Fandom Wikis - The Loop
Play Sound
Steven Universe Future is an American animated limited series created by Rebecca Sugar. It serves as an epilogue series to Steven Universe, taking place after Steven Universe: The Movie which itself is two years after the original series.
It premiered on Cartoon Network on December 7, 2019, with a one-hour special featuring the episodes "Little Homeschool", "Guidance", "Rose Buds", and "Volleyball", and ended with a four-part finale consisting of the episodes "Homeworld Bound", "Everything's Fine", "I Am My Monster", and "The Future" on March 27, 2020.
Plot
After saving the universe, Steven is still at it, tying up every loose end. But as he runs out of other people's problems to solve, he'll finally have to face his own.[1] Haunted by the past and lost in the present, Steven begins manifesting new, uncontrollable powers that the Crystal Gems have never seen from him before. What does it all mean, and what does Steven want for his future?[2]
Voice Cast
Featured
Supporting
Guest-Starring
Lamar Abrams as Wy-Six, Jaime and Daniel
Zach Callison as Onion, Cactus Steven, Stefan, Topiary Stevens and Monster Steven
Indya Moore as Shep
Kimberly Brooks as Jasper, Cherry Quartz, Rose Quartzes ("Shy", "Hippie", "Superfan"), The Famethyst ("Skinny", Carnelian), Angel Aura Quartz, Zebra Jasper and Ocean Jasper ("A Very Special Episode")
Michaela Dietz as The Famethyst (Amethysts), Blue Lace Agate and Ocean Jasper ("Guidance")
Jennifer Paz as Lapis Lazulis ("Mean", "Nice")
Johnny Hawkes as Rodrigo and Cookie Cat
Marieve Herington as Jasmine
Uzo Aduba as Khadijah
Tahani Anderson as Patricia
Chris Jai Alex as Drew the Dog and Announcer
Jemaine Clement as Kerry Moonbeam
Episodes
No.
Title Card
Title
Airdate
01
"Little Homeschool"
December 7, 2019
Welcome to 'Little Homeschool,' a place on Earth where Gems from all over the universe can come learn how to live together peacefully! But there's one Gem who refuses to attend.
02
"Guidance"
December 7, 2019
Amethyst has been helping Little Homeschool Gems find jobs on the boardwalk, but Steven isn't sure about her approach.
03
"Rose Buds"
December 7, 2019
Steven gets a surprise visit from some old friends and an even more surprising introduction to some new ones.
04
"Volleyball"
December 7, 2019
Steven is determined to help Pink Diamond's original Pearl heal the scar on her face.
05
"Bluebird"
December 14, 2019
Steven questions the motives of a mysterious fusion that suddenly shows up at his house.
06
"A Very Special Episode"
December 14, 2019
Rainbow Quartz 2.0 promised to hang out with Onion the same day Sunstone scheduled a home safety Geminar! How can Steven be in two places, and two fusions, at once?
07
"Snow Day"
December 21, 2019
Steven and the Crystal Gems get a chance to catch up when they're all snowed in together.
08
"Why So Blue?"
December 21, 2019
Steven has heard rumors of a pair of Gems that are still destroying worlds. If he can't stop them, maybe Lapis can.
09
"Little Graduation"
December 28, 2019
Steven and the Gems celebrate Little Homeschool's first graduating class.
10
"Prickly Pair"
December 28, 2019
After leaving Little Homeschool, Steven has found a new hobby, plants.
11
"In Dreams"
March 6, 2020
Steven's dreams start broadcasting on his bedroom TV.
12
"Bismuth Casual"
March 6, 2020
Pearl invites Bismuth to the roller rink for a lesson on how to forge human relationships.
13
"Together Forever"
March 13, 2020
Connie has a very clear vision of her future and Steven wants to make sure he's a part of it.
14
"Growing Pains"
March 13, 2020
Steven sees a doctor for the first time.
15
"Mr. Universe"
March 20, 2020
Greg takes Steven on the road to find the origins of the Universe name.
16
"Fragments"
March 20, 2020
Steven heads to the woods to train with a powerful mentor.
17
"Homeworld Bound"
March 23, 2020 (online)
March 27, 2020 (television)
Steven heads to the Diamonds for advice on how to control his new powers.
18
"Everything's Fine"
March 27, 2020
Steven insists that everything is fine.
19
"I Am My Monster"
March 27, 2020
Everything is not fine.
20
"The Future"
March 27, 2020
Steven is finally ready to move on.
Trivia
This limited-series marks the end of the Steven Universe franchise that begun in 2013 and lasted for 7 years until 2020.

According to Rebecca Sugar, she was notified in 2016 that the series would be canceled at the end of the fifth season. She prevailed upon Cartoon Network to extend the fifth season to 32 episodes, in order to have room to complete the story, as well as a follow-up television film, Steven Universe: The Movie. Along with the film, Cartoon Network also greenlighted an additional season of 20 episodes, which would become the sequel series Steven Universe Future, taking place after the events of the film. Despite the show's end, Sugar has indicated that more stories could exist, but has stated that she needs a long break before deciding how to approach such a continuation.[3]
Continuity
Behind the Scenes
Ian Jones-Quartey confirmed on Twitter that Steven Universe Future is a new series and not the original show's Season 6 but an epilogue.[4][5]

The movie's lead character designer Becky Dreistadt revealed on Twitter that she would be the lead character designer of Steven Universe Future. The movie's background designer Alex Myung also revealed on Instagram that he worked as a background designer on the series.[6]
Videos
Gallery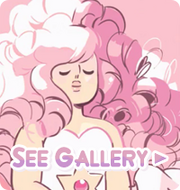 References