Steven Universe Future is a limited-series epilogue to Steven Universe taking place after Steven Universe: The Movie which itself is two years after the original series. It began December 7th, 2019 with a one-hour special featuring the episodes "Little Homeschool", "Guidance", "Rose Buds" and "Volleyball".[1]
After saving the universe, Steven is still at it, tying up every loose end. But as he runs out of other people's problems to solve, he'll finally have to face his own.[2] Haunted by the past and lost in the present, Steven begins manifesting new, uncontrollable powers that the Crystal Gems have never seen from him before. What does it all mean, and what does Steven want for his future?[3]
Voice Cast Edit
Featured Edit
Major Supporting/Recurring Edit
Minor Supporting Edit
Voiced Minor Supporting Edit
Non-Voiced Minor SupportingEdit
Episodes Edit
| No. In Series | No. In Season | Title Card | Title | Airdate | Prod. code |
| --- | --- | --- | --- | --- | --- |
2
2
"Guidance"
December 7, 2019
TBA
Amethyst has been helping Little Homeschool Gems find jobs on the boardwalk, but Steven isn't sure about her approach.
3
3
"Rose Buds"
December 7, 2019
TBA
Steven gets a surprise visit from some old friends, and an even more surprising introduction to some new ones.
5
5
"Bluebird"
December 14, 2019
TBA
Steven questions the motives of a mysterious fusion that suddenly shows up at his house.
6
6
"A Very Special Episode"
December 14, 2019
TBA
Rainbow Quartz 2.0 promised to hang out with Onion the same day Sunstone scheduled a home safety Geminar! How can Steven be in two places, and two fusions, at once?
7
7
"Snow Day"
December 21, 2019
TBA
Steven and the Crystal Gems get a chance to catch up when they're all snowed in together.
8
8
"Why So Blue?"
December 21, 2019
TBA
Steven has heard rumors of a pair of Gems that are still destroying worlds. If he can't stop them, maybe Lapis can.
9
9
"Little Graduation"
December 28, 2019
TBA
Steven and the Gems celebrate Little Homeschool's first graduating class.
10
10
"Prickly Pair"
December 28, 2019
TBA
After leaving Little Homeschool, Steven has found a new hobby, plants.
Continuity Edit
Steven now drives the car his father Greg bought in "Beach City Drift". He also appears to wear his father's black star shirt from when he was younger.
Gems still seem to be dissatisfied with, ignorant and/or resentful of Era 3. Steven is still trying to make amends for everything his mother and the rest of The Great Diamond Authority have ever done.
Behind the ScenesEdit
Gallery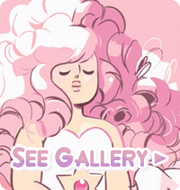 References