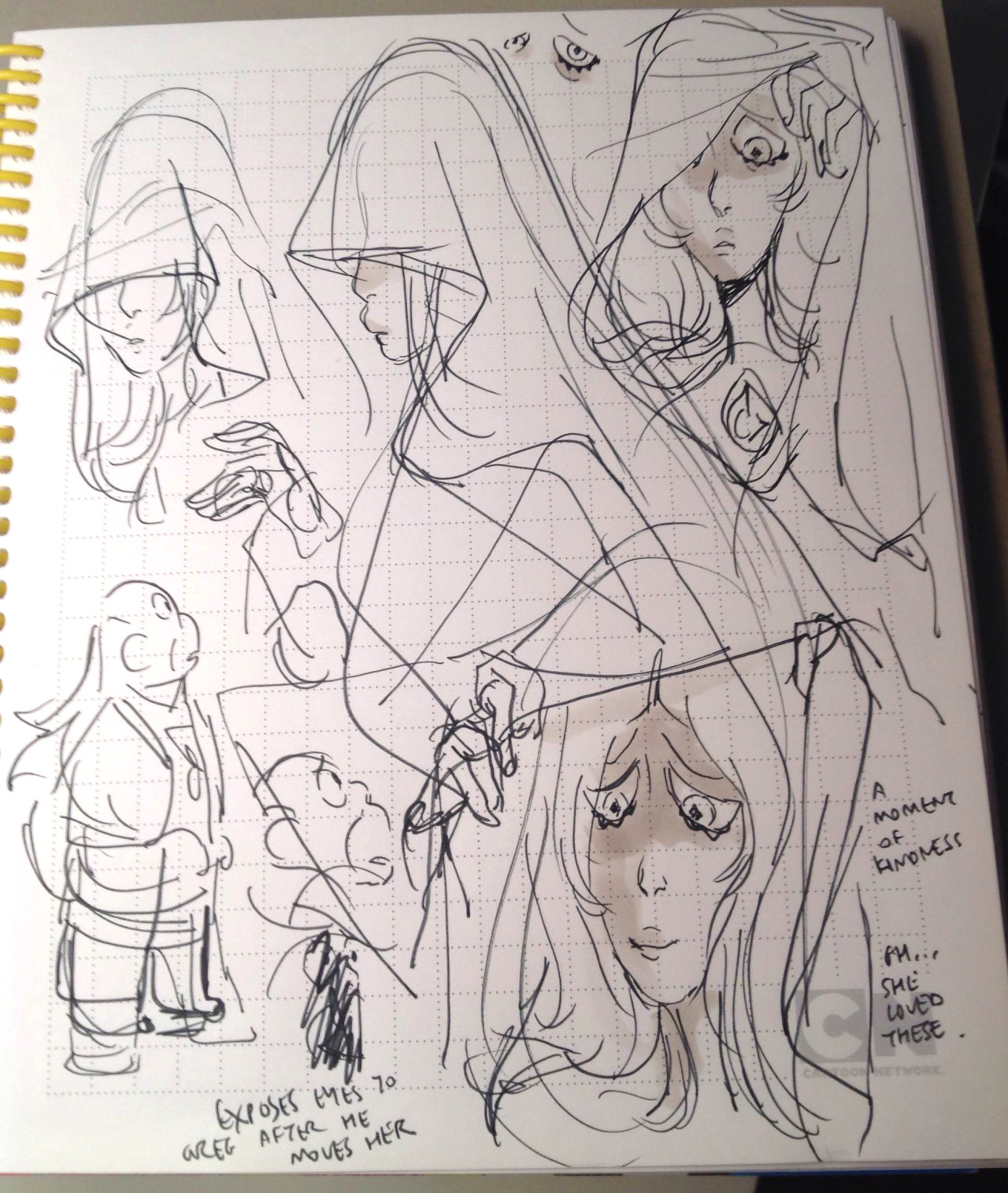 So Blue Diamond is kind but lots people say she evil.What garnet tell steven was a lie to me.
But I have no proof that she was kind or just want to take the human.
But here it is rebeccasugar sketches say "A momert of kindness ", "th.. she loved these".
Someone that like a A momert of kindness can not be bad.
PS.Love this Rebecca Sugar sketches.