The
Tongue Monster
(dubbed as, "
The Dirty Tongue Flapper
" by Peridot) is a
corrupted Gem
that first appeared in "
Kindergarten Kid
".
Appearance
The Tongue Monster is a bipedal, vaguely avian creature with two long dark green legs which lead into an orb-shaped body covered in shaggy teal fur. On either side of her head are a set of three small eyes with pale green sclera and lime-green irises. She has a large mouth with fang-like teeth and a set of three dark green tongues she often undulates when vocalizing. Her gem is located on the center of her nose and appears to be iridescent, refracting various shades of gray, blue-green and brown on each facet.
History
The Tongue Monster was the main antagonistic force in the episode. She was left in the Beta Kindergarten after Jasper had been corrupted and poofed as a remnant of her army which was being rounded up by the Crystal Gems. When Pearl, Garnet, and Amethyst were incapable of capturing her, Peridot and Steven went out to hunt her down. Peridot attempted to outsmart her with her various "Peri-plans"; however, despite her and Steven's best efforts, the Tongue Monster managed to cause each of their plans to backfire. Steven then suggested that Peridot should think like the Tongue Monster. Eventually, Peridot and the Tongue Monster fell off a cliff, which Peridot survived due to her innate durability, while the Tongue Monster was poofed by the force of the fall. Peridot then bubbled her gem which end up being sent to the Barn instead of the Burning Room as Peridot considers the barn to be her home.
According to Joe Johnston, the Crystal Gems later moved the Tongue Monster's gem to the Burning Room.[1]
Abilities
Enhanced Speed: She can run at extremely high speeds, making her immensely difficult to capture, even when trying to grab onto her such as when Amethyst latched onto her using her whip.
Enhanced Strength: She's capable of towing Gems like Amethyst and Peridot behind her while still running at maximum speed, and was easily able to lunge onto Steven and attack him using her talons.
Intelligence: She was capable of outsmarting Peridot and Steven's plans, and then inadvertently caused Peridot to get crushed by a massive boulder through her curiosity.
Episode Appearances
Trivia
| Image | Description |
| --- | --- |
| | The Tongue Monster's gemstone is located at her nose. |
Gallery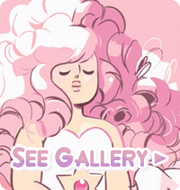 References