Hey If you stumbed upon my page... Hello! You probably won't see me here... I usually pop up on the We Bare Bears Wiki... so you could go check me out here.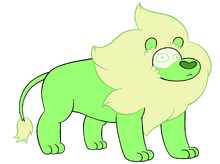 I wumbo. You wumbo. He- she- me... wumbo. Wumbo; Wumboing; We'll have thee wumbo; Wumborama; Wumbology; the study of Wumbo. It's first grade, Spongebob! -Patrick

I'M THE NEW RUBYTHEGEM! Hello... I am a person.
About Me
I love cartoons, films etc.. I enjoy watching Steven Universe, Gravity Falls, Clarence, Adventure Time, Star Wars Rebels, and Star Wars: The Clone Wars. I am active on wikia a decent amount getting the latest news about my favorite shows and stuff.
Other Places You Will Find Me
I am an Buro on the We Bare Bears Wiki and an Admin on the StevenUniverseTheoryZoneWiki. I am also active on the Clarence Wiki mainly, But I do get on the Star Wars Rebels Wiki and The Clone Wars wiki sometimes.
Top 10s (and 5s)
Top 10 Favorite Shows
Steven Universe
Gravity Falls
Over the Garden Wall
We Bare Bears
Adventure Time
Clarence
Star Wars: The Clone Wars
Star Wars Rebels
Young Justice
Harvey Beaks
Top 5 SU Episodes
Alone Together
Too Far
WIP
Top 10 SU Characters
Ruby
Amethyst
Peridot
Steven
Pearl
Lapis
Garnet
Sapphire
Peedee
Connie
Community content is available under
CC-BY-SA
unless otherwise noted.