I welcome you to meh Peridot infested profile
This user is Great and Lovable
♥
This user is 100% Peridot trash
♥
This user is definitely not stalking you
♥
This user ships Stevidot
♥
This user loves userboxes for some strange reason
♥
Hello, <insert name here>, I'm EeveeWonders, but you can just call me Eevee. I'm a hardcore fan of just about everything Cartoon Network, especially Steven Universe and Ninjago (odd pair, I know). I'm also a piano player, in case you're wondering why you hear a piano version of Peace and Love in the background. Steven Universe is my all-time favorite show, and my favorite character is Peridot. I talk about her so much to my friends, in fact, that they say I have Peridotitis.
And I'm proud of it. If you're not...well, too bad.
---
Meh Steven Universe Favorites/Least Favorites: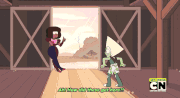 Gems: Peridot/Giraffe Diamond
Songs: Peace and Love (On Planet Earth)/Let Me Drive My Van Into Your Heart
Fusions: Sardonyx/YOU WILL NEVER KNOW because if you found out you would hate meh guts
Episodes: Gem Drill (aka eternal fangirling lol) & Too Short to Ride/So Many Birthdays
AND MEH FAVORITE MOMENT WILL ALWAYS BE PERIDOT'S REDEMPTION.
---
My Cults include the Sardonyx Society, the Lapis Cult, the Peridot Club, the Lion Cult, the Nanefua Cult, the Sapphire Cult, the Amethyst Cult, the Artists Cult, the Steven Cult, the Alexandrite Cult, the Sugar Cult, the Garnet cult, and the Blue Pearl Cult. I am the founder of the Watermelon Steven Cult, the Eevee Cult, and the very proud co-founder of the Stevidot Cult and the Deoxys Cult. ...Yeah, I have a problem lol
My top five favorite TV shows are (from 1st to 5th) Steven Universe, Ninjago, Yo-Kai Watch, We Bare Bears, and The Amazing World of Gumball. My favorite video games include Pokémon, Kirby, Super Mario, Puzzle and Dragons, Super Smash Bros, Attack the Light, and I hope to one day own and play Undertale.
Oh lots, like I-Ship-Stevidot and MelonUniverse and Amethystkitten and Pumpkinharry and GarnetTheFusion...and you ;)
I currently have my own gemsona Emerald; I am creating a story staring her that should be finished soon :)
Other Crud About Me:
This user loves the Shorty Squad
♥
This user draws...decently
♥
This user can't stand all the Lapidot trash on this wiki
♥
This user loves ice cream
♥
This user ships Rupphire
♥
This user ships Pearlmethyst
♥
This user ships Pearlnet
♥
This user loves pancakes
♥
This user is aware that she is shipping the same ships as Gemmaniac but is not trying to copy them (JUST COINCIDENCE PEOPLE)
♥
This user ships Stevonnie
♥
This user loves this wiki
♥
My favorite page is Recent Wiki Activity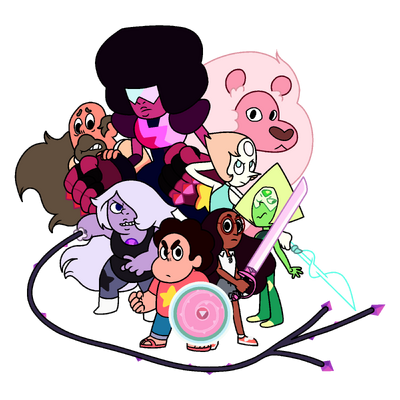 Community content is available under
CC-BY-SA
unless otherwise noted.