"

I eat grass

"
—Gooseloovah
Hye there,
human
! Welcome to my profile

My name is Gooseloovah, but you can call me goose.I..love GEESE!!! Their so adorbs.I started watching Steven Universe in October 2015, first watched episode was Giant Woman. I fell in love with it and decided to be a fan!

I love Opal, Lapis Lazuli, Pearl, Blue Pearl, Yellow Pearl, Steven, Rose, Connie, Bismuth aand Rainbow Quartz

Episodes...i like Giant Woman, Mirror Ocean Gem, Jail break, We need to talk, Catch and Release, The Answer, Super Watermelon Island, Same old World, Mr. Greg, Alone at Sea, Bismuth, Know Your Fusion, Mindful Education and Last One Out of BC.

I'm a proud member of the Fr e sh s a voca do cult, W0rknprogress cult, Bismuth cult, Lapis Lazuli cult and Blue Pearl cult!

Edits of

Gooseloovah

on the Steven Universe Wiki
Total:
2,236
Article:
399
Talk:
155
User:
62
Thread:
355
Project:
0
File:
475
Template:
0
Category:
0
Mediawiki:
0
Module:
0
Board Thread:
516
User blog:
0
User blog comment:
214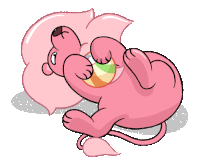 Community content is available under
CC-BY-SA
unless otherwise noted.