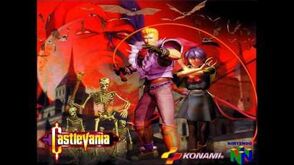 .
.
.
.
.
.
I'm JohnRDVSMarston. That's all you need to know (but if you want to know more, just ask).
Hellish, isn't it?
I'm tired... Just tired. Of the same pattern.Of te same cycle that repeats over and over and over again...
...
Let's be honest: There's no redemption. Nor cure. The only thing a pathetical excuse of a man in a statis of his can offer is its amazing monotony that fills the depths of the mind of everyone around him, sucking all that is in there and only making a void stay at its place...
After all, at the end, it will be one way or another: Shooting the mirror and diving into the abyss of solitude and agony; or getting up, face the darkness and release the Enclosement upon the traitorous bastard until you got a sactisfaction smile of it.
...But that's life. That's what everyone is, will or already have experienced: a showdown against yourself. Fortunately some made up alright, but others kicked the bucket. Wheather they were brave or desperate is debatable... However it is noted that some people just won't have the 'click that changes'...

...Hellish, isn't it?
Community content is available under
CC-BY-SA
unless otherwise noted.