My profile page needs improvement -----> My profile page needs improvement
you could see my info down below

te the category -----> ———————— where did that come from?



20px makes File:8....png

Slap counter: 90000
nothing to put here. just a greeting that isn't a greeting with nothing good in it. and a sign at the bottom of my user page. you cannot make me change it
🅱️lock me or get 🅱️locked
LyraTheLizard is a Regular User
This user is a user.
<insert name here> is a stalker. Don't get too attached to me OR my profile, or else you'll (not) get killed. Really. You'll get killed. (no you wont) (trickiest assassin ever)
I've been watching Steven Universe since like 2014. No big deal. You can find me trolling -ish and contributing on other wikis such as Hilda : A Netflix Original Series Wiki. Message me on my wall if you want and I (might) be sure to leave a message.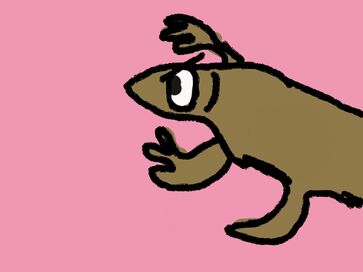 what do you guys think, should i do a face reveal ?
quick six-answer quiz: what is your favourite episode of steven universe?
should i make anymore polls or not?
Okay, guys, uh, freaking Steven Universe Wiki will not allow me to create blog posts, edit my Message Wall Greeting, or do anything, soooo... I guess that's that. I'll talk to a bureaucrat about it tomorrow. (Ok never mind because I already have it covered).
You can view the whole gallery of User:LyraTheLizard's quotes here.
Remember, I'm only inserting more of them below because I have to fill them out later.
I'm a lizard. Seriously, I am. What do YOU expect, a human version out of me?
My favourite pages in general
Edit
Add articles to your favourite articles in general on the wiki here!
My favourite non-relevant pages
Edit
Add articles to your favourite (non-relevant but they just are anyway) articles on the wiki here!
My favourite episodes
Edit
Add links to your favourite episodes of Steven Universe here!
MORE EPISODES IN MY BIO
My favourite characters
Edit
My favourite songs
Edit
Add links to your favourite songs from the series here!
MORE SOON (Ok, nope, because this is supposed to be a dynamic list.)
I'm a Hilda and Steven Universe Fanatic from Downtown Dresden, in winzig Germany. I'm also a Fan of cartoons like The Loud House, Sanjay and Craig, Craig of the Creek, The Amazing World of Gumball, Miraculous Ladybug, Hotel Transylvania : The Series (among others). Probably that weak arse, exposed, dangerous lizard girl you've ever heard of. I have a Wikipedia account, I use to contribute to French Wikipedia and German Wikipedia. You can see my French account here, and my German account here...................................which I apparently don't contribute to yet.Edit
My Favourite Episodes.
Edit
Season 1
Edit
NOTE: If I skip episodes that are already part of that season (meaning that I hate those episodes), please do not convince or force me to change my opinion on that episode. I will report you to a Crystal Gem | Bureaucrat or Guardian | Administrator if you try to—————that also goes for editing this whole userpage without permission (even though the abuse filter doesn't permit users to), which is the main policy of my userpage.
Season 2
Edit
Season 3
Edit
Season 4
Edit
Season 5
Edit
Contact Me
Edit
Contact Me!
Contact me on Instagram under the name @savagelizard292.
Contact me on Twitter under the name @LyraTheLizard.
Contact me on Facebook under the name @greenunderdoggirl.
I have a YouTube account under the name @LyraDatLaggard (Look it up).
Find me on................
Edit
Note: i'll also have to import my previous links, mentioned above.
Instagram:

@savagelizard292

Twitter: @LyraTheLizard
Facebook:

@greenunderdoggirl

YouTube: @LyraDatLaggard
Deviantart: @LyraTheLizard
Tumblr: @lyrathelizard
User:235210b
User:PinkSuperStar
User:KingLBJ23
User:Crossover Enthusiast
User:AquaticAnarchist
User:Chara Violet
User:SaltyPearl7152
Feel free to be my friend. But don't cause me to freak out -_-
Slideshows
Edit
MORE SOON
User info
Edit
Email: lyrathelizard@gmail.com
Username: LyraTheLizard
Password: ********
Date of birth N/A
BIALTIGISPO (Basic Info About Lizards That I Guess I Should Put Out)
Edit
i dont wanna

MORE SOON
Make userboxes if I give another admin permission?
These are listed in my About Me column.
Edits of

LyraTheLizard

on the Steven Universe Wiki
Total:
547
Article:
79
Talk:
52
User:
189
Thread:
109
Project:
0
File:
2
Template:
1
Category:
4
Mediawiki:
0
Module:
0
Board Thread:
64
User blog:
8
User blog comment:
5