Me  
I'm​ Orange Diamond one of the Diamonds
My name is Orange Diamond because it's my codename
I have 5 other regeneration's
This is my 666th edit!!!!!!!
This is my 1000 edit, YAYAYAY!!!!!!!!
I thought at first that steven universe would be very bad but then I gave it a chance, and I'm now a complete fan.
I founded the allegiance the Stevonniebots who support the steven x connie.
My favorite episode is Nightmare Hospital
And I'll take applications for Stevonniebots down below in the reply section and your thoughts on my profile, THE DIAMONDS ARE TRIANGLES ILLUMINATI
U.P.D Gemsonas
I have five gemsona's that form the United Dimensional Protector's U.D.P
Orange Diamond
Dark Transformuin (Technolis or Dr.Techno)
Purple Topaz
Pink Critine
Grimstone
Affiliations
Stevvoniebots
U.P.D
Diamond Authority

Template Madness!
This User Leads The Stevvoniebots
♥
This user ships Stevonnie
♥
Sticks Is The Meme Queen
♥
The Shipping War Has Started
♥
This User Is The Shipping King
♥
STICKS WILL MEME NUKE ALL OF US
♥
When Someone Insults The Stevonnie Ship
♥
This User Leads The U.D.P
♥
ThIs User Ships Onion With Everything
♥
This User Learned How To Make A Template
♥
This User Wants

Jasper To Go Die In A Hole
♥
I DONT WANT LAPIS TO DIE! D:
♥
NO, NOT THE BEES, ANYTHING BUT THE BEES!
♥
This User Is Part Of The U.D.P
♥
Gemsona's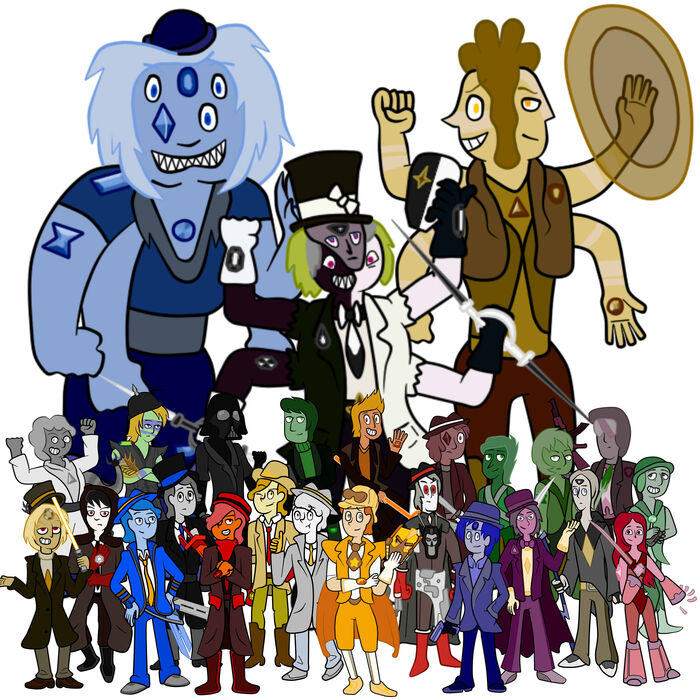 Community content is available under
CC-BY-SA
unless otherwise noted.