So as stated in the totle and my message wall, you could ask me to draw anything you guys want! You could message me in my wall or in this blog. For example, for gemsonas you're gonna clip a pic of the gemsona and I'll try my best to draw it, please don't request computer drawings, since my Surface Pen isn't working or I just don't know how to use it! Feel free to ask me to draw any of your fave fandom characters, ex Sans, Springtrap, etc., ETC.! Please don't rish me, since I have school and lots of other stuff, also if you want I could feature your gemsona in my tumblr as show here:
http://ultradelightfuldonutcollector.tumblr.com/
 !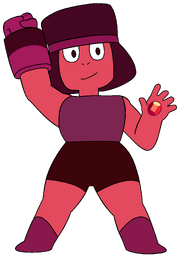 EDIT: THIS IS CLOSED DOWN FOR A WHILE. ALSO, I'M DONE TAKING GEMSONAS, I'M ONLY TAKING SHOW CHARACTERS. IF YOU WANT SPRINGTRAP DRAWN ILL DO IT! Also, new blog is dis one http://ciphers-butler.tumblr.com/
Community content is available under
CC-BY-SA
unless otherwise noted.